Commentary: The introducing of UNM athletics' "bail-out bill" sets cringe-worthy precedent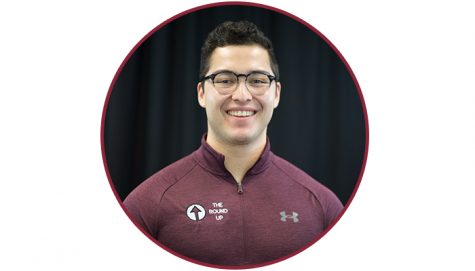 More stories from Derek Gonzales
Earlier Friday morning, introduced by Patricia Lundstrom, Javier Martinez, Antonio Maesta, Sheryl Williams Stapleton and Brian Egolf at the 54th legislature first session in Santa Fe, House Bill 320 suggests a one-time appropriation of $2 million from the state's general fund to reinstate skiing, beach volleyball and men's soccer at the University of New Mexico.
This comes after the athletic department has failed to balance their budget eight out of the last 10 years, according to the Albuquerque Journal. Newly-elected governor Michelle Lujan Grisham promised during her campaign in 2018 that if elected, she would work to reinstate these sports.
Of course she would, because that is easier than investing better resources and people into the athletic department that could help them become more fiscally responsible in the future so other student-athletes would not have to deal with getting the rug swept from underneath their feet. Knowing the outrage, Lujan Grisham used the heroic "I'll come in and save the day" angle to gain support.
Or maybe she just really cares about UNM – after all, she is a UNM alum and is a Lobo "through and though" as she told me when we met in person before NMSU's homecoming game in October.
Look, we should all support anything that benefits and improves the life of college student-athletes. These athletes received the short end of the stick because folks who are paid thousands of dollars to run a department responsibly could not even do just that.
It was never the student-athletes fault.
But at what point can NMSU athletics start to get some equal treatment? Maybe after the university creates a law school that pumps graduates into political positions in the state?
The Pan American Center is long overdue of a renovation, as is Aggie Memorial Stadium. There is a plan in place to give the Pan Am a facelift, but there is no timeline because there is no money.
"The Pan Am Renovation is an unfunded project," University Architect Heather Watenpaugh said via email. "There is no timeline until funds have been identified. That being said, updates to the arena would benefit the NM State sports programs (Men's and Women's Basketball, and Volleyball), special events, graduation ceremonies, and the entire Las Cruces community."
The Lobos' football program, coming off consecutive 3-9 seasons that came with much turmoil, will be receiving a locker room renovation. The Pit received a multi-million dollar renovation in 2011.
Former UNM basketball coach Craig Neal is set to stop receiving monthly installments he had been getting from the university because he was fired in 2017 that totaled out close to $1 million.
Meanwhile in Las Cruces, a head football coach who snapped the nation's longest bowl drought had to sacrifice 60 percent of a raise meant for him to give his assistants a salary increase.
A successful equestrian program was cut from NMSU in 2017 and despite the already-tight $18,628,891 FY 19 budget, the athletic department will again need to make a payment to main campus of $284,762 along with yearly payments until FY 2026.
Despite only a three-hour driving distance, it feels more like the two schools live in different worlds farther apart than ever.
NMSU Chancellor Dan Arvizu told The Round Up back in September that he would ask for the university's "fair share" from the state. He needs to. If NMSU does not get what is deserved in a year where the state saw a surplus and there was a change in leadership, it will probably never happen.
UNM will continue to run amok and get help from Santa Fe when they create messes they cannot clean up themselves and NMSU will have to keep balancing the small budget they have while trying to appease a community that wants to be better than their northern rival at everything despite the uneven playing fields.
There's a lot of things $2 million dollars could do that would benefit the state more than reinstating a few sports at UNM. But if they are going to help one school, they better help the other.
About the Writer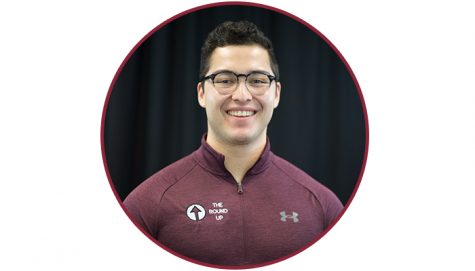 Derek Gonzales, Editor-in-Chief
Derek E. Gonzales enters his third year as an employee of the New Mexico State University Round Up and first as the Editor-in-Chief. The homegrown product...