New major directed toward potential law students to come Fall 2019
Hang on for a minute...we're trying to find some more stories you might like.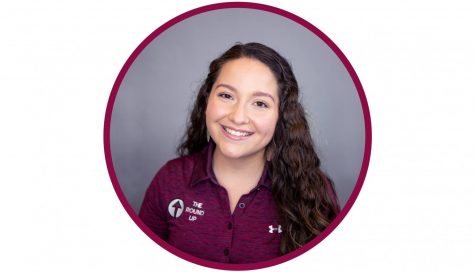 More stories from Ariana Parra
The philosophy department at New Mexico State University will offer a new major for future lawyers in the area beginning in the fall 2019 semester.
The major "Justice, Political Philosophy, and Law" will be open to students studying in the College of Arts and Sciences that are in good standing with the university.
Mark Walker, the head of the philosophy department, said the JPPL major is unique to the surrounding region due to that lack of majors to help students prepare for law school.
"To the best of our knowledge, the closest similar program to our new major, Justice, Political Philosophy, and Law is the major offered by the University of Southern California, Philosophy, Politics, and Law," Walker said. "For the vast majority of students in our region, the distance and expense of out of state programs is prohibitive. For the first time, students in NM [New Mexico] and surrounding regions will have an affordable alternative."
Walker said that although the JPPL major was created for students who want to pursue law school, students who graduate with a degree in this major will be able to pursue many different career choices if they decide law school isn't for them.
"JPPL graduates will be prepared for further studies or careers in law, philosophy, politics, public service, education, human rights, or public policy," Walker said.
Walker explained that although JPPL is a stand alone major, he highly encourages students to take it on as a second major.
"…we also hope that students in other disciplines will consider it as part of a double major. Some of the courses for JPPL also count for some General Education and Viewing the Wider World requirements," Walker said. "Interested students should speak with their academic advisers to map out a plan to graduate in a timely manner."
Perla Aguilar, a sophomore majoring in Government, said she thinks the JPPL major will be very successful for students that take it on in the Fall 2019 semester.
"It's pretty interesting because you don't hear of a lot about law majors, especially at NMSU. So, I feel like it's really interesting and important to know for everyone that's trying to go through the law path," Aguilar said. "I definitely feel that it will become very popular, because most of the students in the government department have plans to go to law school."
Aguilar said that had this major been offered when she started her education at NMSU, she would've chosen it for her point of study.
"I chose my government major because I wanted a background of the government system since I want to go to law school. I saw that the closest thing [NMSU] offered to law was the supplementary, Law and Society," Aguilar said.
Aguilar said that once JPPL is offered in the fall of 2019, she will look to see if she can minor in it as long as it fits in her four-year plan. Minoring in the JPPL would help her to prepare for the Law School Admission Test.
"I see that they offer a lot of philosophy classes and writing philosophy which from what I heard would be very helpful because that is what the LSAT consists of," Aguilar said. "So, it would help me improve my writing and just expand my mind on the whole philosophy aspect because its something that students don't really go and look into because it's hard."
More information about the JPPL major and its curriculum can be found here: https://philos.nmsu.edu/justice-political-philosophy-and-law/
Hang on for a minute...we're trying to find some more stories you might like.
About the Writer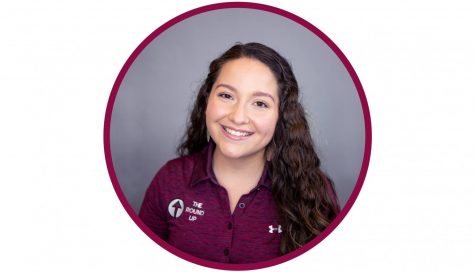 Ariana Parra, Staff Writer
Ariana Parra is a sophomore at NMSU and is returning to The Round Up for a second year. She is currently pursuing a bachelor's degree in Criminal Justice...