Reggie Theus still wonders 'what if' as the polarizing coach returns to Las Cruces
Hang on for a minute...we're trying to find some more stories you might like.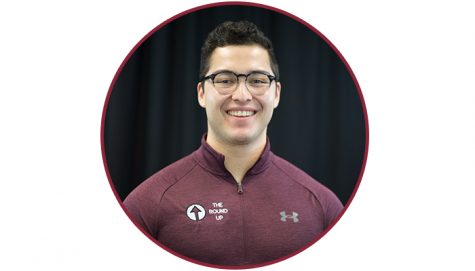 More stories from Derek Gonzales
The New Mexico State men's basketball team has not always been the program it has become known for the last decade.
Conference championships were not always the norm and being considered in the upper echelon of programs out west was not the reputation that preceded the team.
NM State was down and out 15 years ago.
Coming off back-to-back losing seasons that saw Hall of Fame coach Lou Henson retire just 21 wins short of 800 during the 2004-05 campaign, then-athletic director McKinley Boston was in dire need of a hire that would bring a once-proud program back to respectability as the school embarked on a new challenge as it was set to join the Western Athletic Conference.
Boston made the choice to bring in Louisville assistant and two-time NBA All-Star Reggie Theus to lead the Aggies and almost immediately, a love affair was sparked between the new head coach and a fanbase that was enamored by the celebrity aura he carried and the clear hunger he had to bring NM State back.
"This is a very unique town and not a lot of people know about Las Cruces – they don't understand and tell people all the time that what makes this place special are the fans," Theus said. "Basketball means something to the people here. Once they understood that I was on board, I was amazed. Sometimes you just walk in and your relationship just works. It was just so exciting but more than anything, it was all about the relationship I was able to foster with the community."
Coming off a 6-24 season, Theus was able to construct the fifth-best turnaround in the country, helping the Aggies go 16-14 in his first season with an impressive win on the road over Utah State that was only their tenth loss in the Dee Glen Spectrum in the previous eight years at the time.
That first year was tougher than anticipated and Theus knew that right off the bat when he held his first workout as the head coach – one that a few of the players quit on halfway through.
"When I got here (in 2005), I started working some of the players out and I noticed a few players that could not even make it through the workout," Theus said. "That was a bad sign right there. The first thing I had to do was get rid of a lot of guys because they did not represent what I knew this city was about or what I was about. I took a lot of heat for it but in the end, people saw that in the madness, they were a lot of positives in it."
With incoming transfers Justin Hawkins (Utah), Fred Peete (Kansas State) and Martin Iti (UNC Charlotte), the 2006-07 season was the year the program would be lifted back into where it belonged.
That season did not start out great. Three-straight road losses put the Aggies at 1-3 early in the season, but Theus did what he does best – he galvanized his troops. Known as a master motivator, NM State reeled off 13-straight wins, including a 31-point beatdown of rival New Mexico and a sweep of UTEP.
As the winning came, so did the fans. For the first and only time since 1992-93, the average season attendance eclipsed 9,000 fans. White 'Reggie Nation' t-shirts were worn by most and when Theus would have a fiery sideline episode, the crowd would shower him with 'REG-GIE' chants.
It was lightning in a bottle.
But just as fast as it arrived, it was gone. After hosting and winning the WAC Tournament, taking the Aggies to their first NCAA Tournament since 1999 before losing to Kevin Durant and Texas and finishing with a 25-9 overall record, the big leagues came calling for the man who yearned for the bright lights as a head coach he once played under for 13 seasons.
He accepted the head coaching position with the Sacramento Kings.
From that point on, his head coaching career never saw the success he had at NM State. Theus was fired in Sacramento after just 106 games, winning just 44 of them. In his one year leading the Los Angeles Lakers' G-League team, they finished with a record of 21-29.
Thinking he belonged in college basketball, he took over at Cal-State Northridge (the Aggies scheduled CSUN while Theus was there in hopes of him returning to Las Cruces as their head coach, but he was fired prior to the 2018-19 season) and went 53-105 in five seasons, none of which ended with a record over .500.
Hindsight is always 20/20, but Theus still wonders what it would have been like if he had stayed in Las Cruces a bit longer.
"All the time – if you had a crystal ball and you could do things differently, I would have done things differently," Theus said without hesitation. "But again, who gets to go to the NBA and become one of the 30 best coaches in the world? But I say it all the time and I am not afraid to admit it, if I had to do it all over again, if I could have it my way, I would have stayed right here, and I say that with a sigh."
Hang on for a minute...we're trying to find some more stories you might like.
About the Writer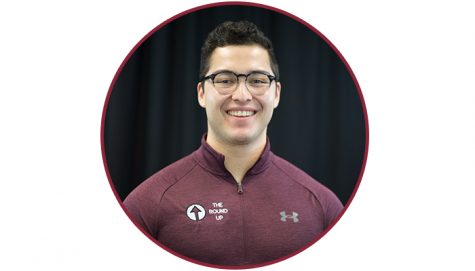 Derek Gonzales, Editor-in-Chief
Derek E. Gonzales enters his third year as an employee of the New Mexico State University Round Up and first as the Editor-in-Chief. The homegrown product...