TRIO Upward Bound Programs receives STEM funding
Hang on for a minute...we're trying to find some more stories you might like.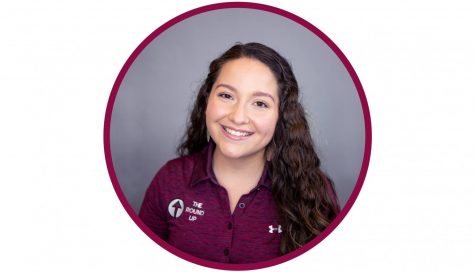 More stories from Ariana Parra
TRIO Upward Bound has received $120,000 worth of Science, Technology, Engineering and Mathematics funding that will benefit high school students in the southern New Mexico area.
TRIO UB at New Mexico State University is a federally funded, college preparatory program that serves eligible high school students from Las Cruces Public Schools, Alamogordo Public Schools, Gadsden Independent School District and Hatch Valley Public Schools.
Rosa De La Torre, the program director of TRIO UB for LCPS and GISD, explained that the mission of the organization is to encourage high school seniors to apply and go to college —hopefully with NMSU acting as a "bridge program."
"Our whole mission is to motivate high school students to complete high school and enter post secondary education. And our goal when they are seniors is to have them apply for four different institutions, one of them being New Mexico State University," De La Torre said. "Then if they complete our program, then what we do if they are here at NMSU, is we transfer and kind of pass the baton on to the TRIO services here for taxes who helps them in college."
According to Lourdes Ambriz, the director for TRIO UB for HVPS, the organization is required to provide many services that assists students prepare both physically and financially for college.
"Services that we are required to provide are like college readiness which includes entrance exam preparations, assisting them to apply for admissions, financial aid and scholarships. And supplemental instruction in math, english, science, foreign languages and technology," Ambriz said.
A proposal was written asking for the $120,000 to split amongst said school districts for STEM related activities. Sixty students from HVPS, sixty students from APS, and ninety students from LCPS and GISD will benefit from the funding received.
With this additional funding provided for STEM activities, the directors plan on having more hands on experiences for high school students to make their mission become a reality.
"We're going to bring in more science, technology, engineering and math, not just in the classroom but we can go out and make collaborations and partnerships and be outside of the classroom a little bit more, because [the funding] allows for a little bit more transportation, different activities and more staff for one on one tutoring," De La Torre said.
De La Torre explained that GISD and LCPS are planning on doing a community service project that is STEM based this spring.
"We're working with Casa De Peregrinos, Jardin de los niños, an community of hope. So by the end of this semester, [the students] will deliver a stem based donation tool," De La Torre said.
Ambriz said that HVPS is planning to "continue adding and finish [the student's] digital portfolios" along with many other STEM activities.
Toni Dixon the director of TRIO UB for APS explained that her schools will be using this funding to provide students with a computer science course with weeklong camps in the summer at NMSU.
During the summer of 2019, the current high school seniors in the UB program will be attending NMSU's summer session of classes and living on campus, having the students become comfortable that way the transition is much easier for them.
Ambriz explained that once the high school students are immersed in the Aggie experience and it encourages them to want to be an Aggie themselves.
"Once the students are exposed to NMSU and the life here, more than likely they're going to end up staying here because they are already comfortable," Ambriz said.
Hang on for a minute...we're trying to find some more stories you might like.
About the Writer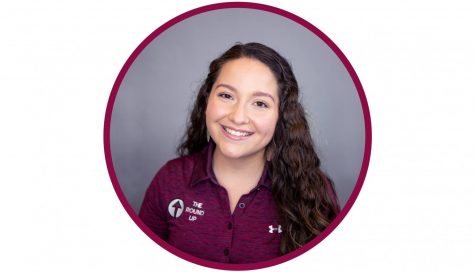 Ariana Parra, Staff Writer
Ariana Parra is a sophomore at NMSU and is returning to The Round Up for a second year. She is currently pursuing a bachelor's degree in Criminal Justice...