Road closures on NMSU campus temporarily eliminates crosswalks  
Hang on for a minute...we're trying to find some more stories you might like.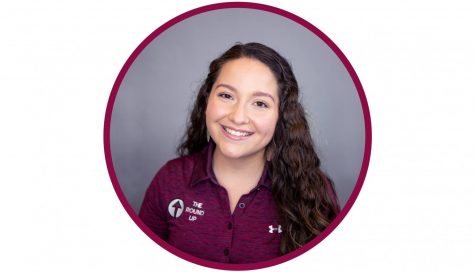 More stories from Ariana Parra
The New Mexico State Police Department announced March 1 that there will be road closures along the NMSU campus through a Facebook post.
The intersections at University Avenue and Frenger Mall along Espina Street will be closed for reconstruction of the roadway surface. Construction started Monday morning and is scheduled to end April 26.
Dale Harrell, a University Engineer at NMSU Facilities and Services, will be spearheading this project.
During this roadwork reconstruction, crosswalks will be eliminated. Connecting roads such as the North Horseshoe, South Horseshoe, and College Drive will be closed off from Suite Street to Espina Street as well, Harrell said.
In the meantime, NMSUPD advises that students and staff, as well as the Las Cruces community should allow themselves more time to go to and from these areas. Pedestrian crossing is only accessible on both ends of the construction zones at University Avenue and Frenger Mall.
https://www.facebook.com/NMSUPolice/posts/2339832829381175
Harrell said that this sixty-day repair project was set into action due to the "deteriorated" condition of Espina Street.
"If you go over and look at Espina from University (Avenue) all the way to Wells Street, it's in really bad shape… Espina Street has very thin pavement and is coming up," Harrell said. "The goal of this whole process is ultimately to re–pave Espina Street and make it safe for pedestrians, bicycles, and drivers."
Harrell also explained that the bust stop near this construction area will be relocated to accommodate NMSU students.
"The bus stop that is over by the Aggie pond will be moved over on Knox street somewhere near Gerald Thomas Hall," Harrell said.
This half–million dollar project was partially funded by the New Mexico Department of Transportation.
"In this case for the 1,100 linear feet of Espina the state gave me $227,000," Harrell said.
To do the 1,100 feet of pavement it is about $450,000, and the rest of the money is coming from University funds that take care of buildings and roads, Harrell said.
Though Harrell would rather do this project in the summer than to inconvenience many college students, he must complete this project before he loses the funding from NMDOT.
"The reason that I have to do this so quickly and it is being constructed right now is because I have to spend the state money by the first of June. Otherwise, I would wait until the summer and start the construction then," Harrell said.
There will be the same number of crosswalks on Espina Street when the construction is finished. Harrell said there are plans to put a 'traffic calming' crosswalk on Espina Street such as a raised crosswalk.
Hang on for a minute...we're trying to find some more stories you might like.
About the Writer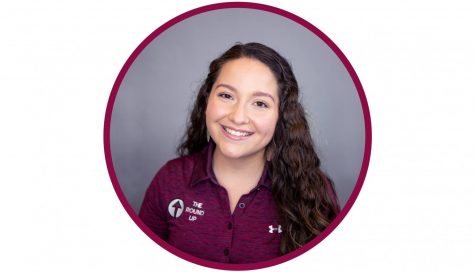 Ariana Parra, Staff Writer
Ariana Parra is a sophomore at NMSU and is returning to The Round Up for a second year. She is currently pursuing a bachelor's degree in Criminal Justice...