Positive student feedback provides grounds for possible extended scooter use
Hang on for a minute...we're trying to find some more stories you might like.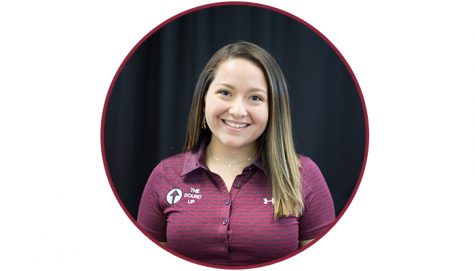 More stories from Ariana Parra
The pilot period for the SPIN scooters at New Mexico State University ends on March 14.
Emerson Morrow, Associated Students of NMSU President, said that a recommendation has been made to President Floros to allow the SPIN scooters to stay on campus until the end of the semester in May after hearing student feedback.
"We made this recommendation to the President [Floros]. We said that we should continue with SPIN through this semester and during that time put out a Request for Proposal, so that opens it up to any organization or company that wants to operate on campus," Morrow said.
The RFP has been drafted but not yet finalized. This process would give other companies that want to operate on the NMSU campus the opportunity to submit a plan and show why they are the best fit for the students of NMSU as well as the campus.
Morrow explained that the RFP process would take place as the SPIN scooters continue operation on campus until the end of May.
"In between the middle of March and the middle of May, the committee would select one of those companies to run scooters on the campus and any other micro mobility – The goal would be that they start sometime after commencement – so in the summer," Morrow said.
Morrow said that the SPIN scooter trial period was a success and that the students of NMSU "overwhelmingly support them" due to the many pros it provides to students that live on and off campus.
"They (the scooters) make it a little bit faster and more fun to get to campus or wherever you need to go. There are a lot of students on campus who don't have a car, and we have a very large spread out campus and so it's not uncommon that students are walking over a mile from where they're living on campus or where they're parking on campus to where their classes are," Morrow said. "So, this kind of alleviates that problem. For some students it maybe more cost effective than buying a parking pass for example even if they do have a car."
A Risky Ride
Ensuring the safety of NMSU students while they ride is one of the downfalls of the Spin scooters, Morrow said.
"When it comes to the cons it just introduces this new element to campus that we are still kind of navigating. We want to make sure that students of course are using them safely and there's a learning curve that come with that, just as you know if we were to introduce anything on campus. This already exists on campus because we already had skateboards, bikes, and personal scooters. But this just brought a little more attention to that, like the need for regulation, safety measures – like wearing helmets for example. I don't look at those as cons, but something to keep in mind if this does move forward."
The scooters, Morrow said the injury rate for the scooters during the pilot period was lower than what could be expected.
"The number of reported injuries for that period also has been lower than, I think, a lot of people expected. It's just a small fraction of a percent when you look at the overall rides. So, although there are
concerns of students not using them safely I do think that [the trial period] went very well," Morrow said.
Carol MacDonald, the nurse supervisor at the Aggie Health and Wellness Center, said she doesn't think the scooters have increased the amount of injury on campus because there are already different types of transportation accidents such as bicycles, longboards and skateboards.
MacDonald also explained that there have only been four scooter accidents that have been treated at the Aggie Health and Wellness Center. These four accidents have been very minor and only required first aid and clean up of small lacerations.
"We've had no broken bones and haven't even had to use the x-rays on scooter related incidents," MacDonald said.
Steven Lopez, NMSU Chief of Police, explained that there have only been two scooter accidents with injury reported to the Police Department but under state law riders are required to file police reports if an injury is caused.
"Because scooters are considered a motor vehicle under state law, if a rider is involved in a collision that causes injury, they are required to file a police report," Lopez said.
Overall, Morrow said students like having the scooters on campus and want to continue to use them.
"When we reached out and asked students to send feedback to the spin email. We got right around 50 emails from students that said, 'we like this,' 'it helps us', 'it helps our college experience' and 'we want to see it continue,'" Morrow said.
Morrow said that if the SPIN scooters stay on campus, they (ASNMSU) will be asking for better safety features such as lowering the speed limit from 15 mph to 10 mph as well as implementing a safety video when students sign into the app.

Hang on for a minute...we're trying to find some more stories you might like.
About the Writer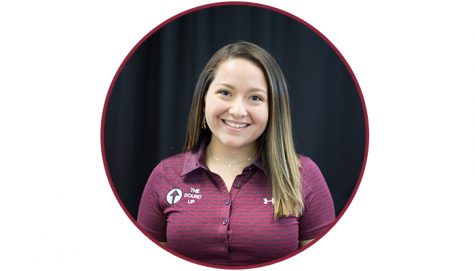 Ariana Parra, Staff Writer
Ariana Parra is an incoming freshman at NMSU and a first year staff writer for The Round Up. Ariana was born and raised in Las Cruces, NM and recently...