Win or lose Thursday, Chris Jans has secured spot amongst greatest Aggie coaches ever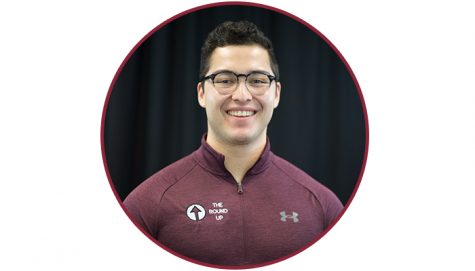 More stories from Derek Gonzales
It was not that long ago that an emotional Chris Jans sat in front of media members and a small group of New Mexico State men's basketball supporters in the Barbara Hubbard room of the Pan American Center in a press conference announcing his hiring as the Aggies' next coach.
Strangers to each other, the media asked a few tough questions, some of them not being the easiest to answer. Jans addressed his journey that led him to NMSU, being honest and forthcoming, answered questions about the style of play and program he hoped to implement and what he knew about the history of Aggie basketball.
Hailing from Fairbank, Iowa, Jans knew about Lou Henson. He knew about the 1970 Final Four run and most of all, he understood what the program meant to the community. Winning the conference, beating the rivals (especially the in-state one) and bringing home hardware was what he said he wanted to do.
"This program has a reputation in college basketball – I have been doing this for 25 years and New Mexico State has weight in our industry," Jans said in the introductory part of the press conference. "People around the country know what this program is about because of its success. We can talk about the Final Four or the Sweet 16 and all the tournament appearances… every waking moment from this point on will be spent on how we can take the success that we have had and take it to a whole other level."
A whole other level? Jans has done that and then some.
How about a whole other level to the tune of a program-record 30 wins this season, the current 19-game winning streak, a three-game sweep on Grand Canyon including a 32-point WAC title game blowout of a program desperate to call themselves a rival of NMSU basketball on national television.
Add in the sweep of UTEP, UNM, Washington State and near-beating of Kansas all while having at times a 14-man rotation, nobody on the team averaging more than 11 points a game and not a single player being over 6-foot-8 on the roster.
That is a whole other level. Jans wouldn't admit it or discuss right now as his focus is on No. 5 Auburn, a formidable SEC champion that will give the Aggies all they can handle Thursday at 11:30 a.m. on TNT. But is it time to start discussing Chris Jans as one of the greatest Aggie coaches in history?
Let's put into perspective. In nearly two complete seasons, Jans is 58-10 at the helm, a winning percentage of 85 percent and the highest of any coach in program history. He was the fastest coach to 50 wins in school history and though the WAC is not what it used to be, it has gotten better, ranking 15th out of 32 conferences (notably one spot ahead of the Mountain West) in RPI this season.
Jans ranks eighth all-time in career wins already, and should he stay and win at least 24 games next season, he would find himself in sixth place in just three seasons.
Do not forgot the two teams he has coached and how vastly different they are either. Zach Lofton and Jemerrio Jones were the two catalysts of the team and it was no secret. The offense revolved around Lofton and it would have been fair to wonder if Jans could duplicate the success of the 2017-18 season without such a superb pure scorer.
The team completely reinvented themselves this year and the committee approach has caused havoc for teams are season. How do you prepare for the Aggies this year? AJ Harris can get hot. So can Terrell Brown. How about Trevelin Queen joining the team in December and becoming the WAC Tournament's MVP just three months later? Auburn head coach Bruce Pearl is going to have his hands full and it is thanks to the way Jans adapts his X's and O's to fit his personnel.
The numbers show that Jans is the third-best coach NM State has ever had. If Jans decides to set up long-term shop in Las Cruces, his trajectory could place him as the greatest Aggie coach of all-time.
Leave a Comment
About the Writer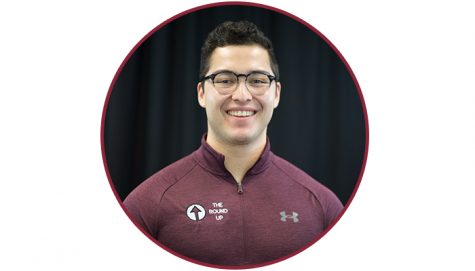 Derek Gonzales, Editor-in-Chief
Derek E. Gonzales enters his third year as an employee of the New Mexico State University Round Up and first as the Editor-in-Chief. The homegrown product...