Atkinson: "When you face a Goliath, everybody has a David in them"
Hang on for a minute...we're trying to find some more stories you might like.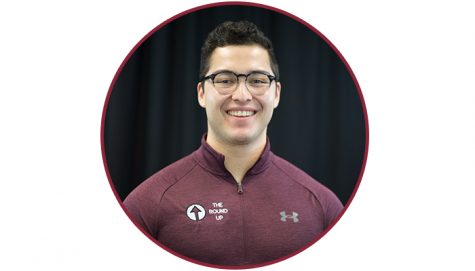 More stories from Derek Gonzales
AMES, Iowa – The New Mexico State women's basketball team certainly does not lack confidence despite being a heavy underdog on the eve of their NCAA tournament first round game against No. 3 Iowa State Cyclones and for good reason.
After all, the Aggies are on a program record-tying 17-game winning streak and have been to the Big Dance four out of the last five seasons. There is a belief within the team that they can pull off the upset to extend their season into the round of 32 and are ready for the difficult task at hand.
"Absolutely, we have confidence – we didn't come here to lose," Salas said when asked about the confidence level of the team despite being a heavy underdog. "Our identity this year has been our defense and that is where it is going to start."
That same defense-first sentiment was shared by head coach Brooke Atkinson, who acknowledged that the key to the game will be on the defensive end of the floor because of the Cyclones' 15th-ranked scoring offense. Iowa State is also top 25 in the country in scoring margin (18th, 15.0) and 3-point makes per game (20th, 8.8 per game).
"They are very well coached – we will need to guard the 3-point line; they shoot about 30 (3s) per game and make nine or 10 of them," Atkinson said. "They are just so solid. They have shooters. (Alexa) Middleton does a great job and is a big difference maker from last year … we will have our hands full, but we are really excited for the challenge and the task."
Adding to the excitement for the team was watching the waning moments of the NM State men's basketball team's heartbreaking 78-77 loss in their first-round tournament game on Thursday to No. 5 Auburn before the team's charter flight from Las Cruces to Ames took off.
Despite the tough loss, it got the players excited and ready to hopefully heal the hearts of their fans back home.
"It was very inspiring and motivating," Salas said. "It was awesome to see them compete with a team like (Auburn) and after the game was over, I was ready to play right then."
With the rare opportunity to play in front of a national audience and in the hostile environment that is Hilton Coliseum, the Aggies will need big performances from Salas and Gia Pack under the bright lights to have a chance. Salas scored 26 points two years ago as a sophomore against No. 2 Stanford when the Aggies nearly upset the Cardinal, falling late 72-64. Pack, who was a freshman on that team, played 10 minutes and registered a bucket. The duo, along with Aaliyah Prince, are the only three carryovers from that tournament team two years ago.
"It feels great (being back in the NCAA tournament) – we worked hard in the regular season, but we are here, and we are excited," Pack said. "We are very competitive, and I think we bring energy and effort from the starters down to the bench. We all play with enthusiasm. We are ready for whatever."
Hang on for a minute...we're trying to find some more stories you might like.
About the Writer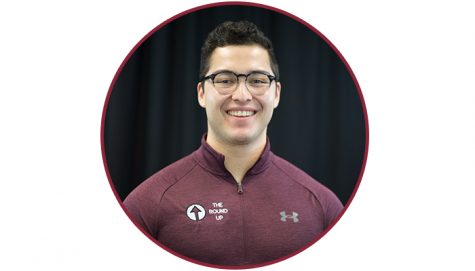 Derek Gonzales, Editor-in-Chief
Derek E. Gonzales enters his third year as an employee of the New Mexico State University Round Up and first as the Editor-in-Chief. The homegrown product...