Students rattled over rejection of proposed Fractional Grading reversal
Hang on for a minute...we're trying to find some more stories you might like.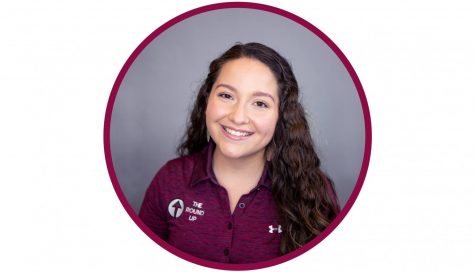 More stories from Ariana Parra
The Fractional Grading System at New Mexico State University has become notorious for hindering Grade Point Averages among students.
Proposition 15 advocated for the removal of point values from plus and minus distinctions. The proposal went to the Faculty Affairs committee which recommended to not pass, according to chair Becky Corran.
Corran noted that the final decision will not be finalized until Thursday's senate meeting at 4 p.m., where attempts to regather steam for the proposal to be passed could be seen.
Alex Martinez, a sophomore studying Finance, expressed his disappointment of the rules committee's decision to decline a push toward a new grading system.
"It's not fair to students," Martinez said. "You're not rewarded for getting the A+ even though you're penalized for getting an A-. An A should count for an A, or if there is going to be fractional grading then an A+ should count for a 4.3."
The proposal aims to change the differing weights of letter grades on a grade point scale.
"This proposal is to remove the arbitrary varying point values for grades assigned the same letter," the document reads. The move would shift the current system to a "whole grading system" also known as the traditional grading system.
NMSU's northern neighbor and state rival, the University of New Mexico, currently uses the "4.3 fractional grading method" or theoretical method, which allows GPA's to exceed the 4.0 scale and increases the chances of a student's ability to raise their GPA.
"The Office of Institutional Analysis Student Semester GPA Calculation Analysis shows that a whole grading system would have benefitted more students than the current system," the rationale for the proposal read. "For example 13.2 percent of graduate students (over 200 students) would have had a higher GPA if NMSU used a traditional/ whole grading system in 2018."
Kameron Kennon, a sophomore studying Marketing, said that the current system caters to students receiving lower grades, but hampers high-achiever success.
"It (fractional grading) benefits people that get lower grades because you can get a B- and it counts for more than a C. I just don't think it benefits the people that are getting A's consistently," Kennon said.
Mason Curtin, a freshman majoring in Mechanical Engineering, said that he understands the current policy but believes it can be detrimental to the students of NMSU.
"I do see the logic behind the fractional grading system here at NMSU; there is a difference in work between the high and low end of a letter grade. However, the fractional grading system seems to hurt NMSU students," Curtin said. "If you are one point away from getting an A in a class, it will cost you a whole 0.3-point deduction in your GPA for that class.
"I think that if you earn an A in a course (A-, A, or A+), you clearly put in a lot of time, effort, and critical thinking into the course work, which warrants a 4.0," Curtin said.
Curtin said that without a common grading system between colleges, the GPAs mean very little, as they require different amounts of work to achieve.
"NMSU is just hurting their students with fractional grading," Martinez said.
Hang on for a minute...we're trying to find some more stories you might like.