Editorial: ASNMSU limps to the finish line in what has been an embarrassing year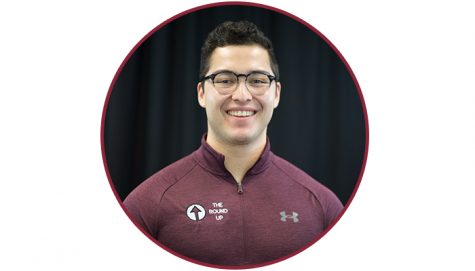 More stories from Derek Gonzales
When former ASNMSU president Kevin Prieto graduated a year ago, he took along with him a leadership style the student government needed to operate in a correct and honorable manner.
ASNMSU is supposed to represent the student body but if that serves true, the students should be nothing short of embarrassed of what their so-called "representatives" have done on their behalf.
First off, the elected president of the student body is currently under the final stages of an impeachment process that started when he was recorded on video by a senator appearing to be inebriated at an event.
People make mistakes but what could have been brewing from within to have a senator go out of their way to spark an impeachment resolution on their president instead of using their time to create bills to improve the experience of the student body?
Instead of uniting for the betterment of the government, it appears that the senators are divided. Emerson Morrow was rumored to resign before today's hearing on his impeachment but has yet to do so and it is just another of resources and time being wasted on things other than working for the students.
Morrow has also implied that the behavior of senators has been unethical.
In a feature story written by The Round Up after news of his impeachment broke, Morrow said that in talking to students and faculty, they recognized the actions of those senators as "petty politics." The senate and executive are meant to provide a checks and balances for each other and that can cause tensions according to Morrow.
"It does seem very hypocritical," Morrow said. "Given the way that senators choose to behave."
Being a part of the university's student government should be something that is worn with pride and comes with a responsibility. It has been clear that ASNMSU has had trouble the entire year maintaining even a respectable reputation on campus. Students have voiced their displeasure with their operation seemingly all year on social media.
Director of Community Outreach Ryan May ended his remarks at the last senate acknowledging the dysfunction that has swirled around and made it clear that things needed to improve quickly. May said he left the executive meeting feeling attacked and confused and said people not part of ASNMSU don't like senate because of the reputation that they think they have "god complexes." May referenced how time was spent during a senate meeting last semester arguing over the definition of genocide regarding Resolution 23 and Indigenous People's Day.
May finished his remarks by saying that that is not what senate is about and that they need to realize they can do better.
How can they be better exactly?
There is no one thing for ASNMSU that could fix the abundance of issues they currently have. Having the student body's best interests at the forefront of their concern would be a good start instead of most of them having different agendas to try and push that have nothing to do with working for the students.
They should be a team and work together as such.
Their public relations department does not have much to say unless it has to do with a free t-shirt they are giving out on campus or a tailgate they are having and that has to change. Instead of being forthcoming with information, that department rarely responds to email requests or uses their social media to provide followers with relevant information that has to do with how their student fee money is being spent.
Things need to change quickly. NMSU students deserve a lot better.
View Comments (11)
About the Contributor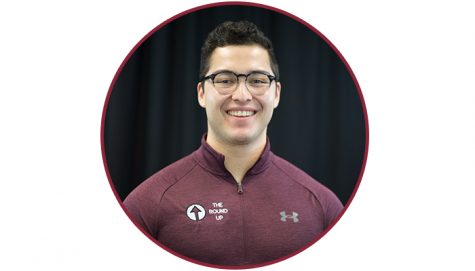 Derek Gonzales, Editor-in-Chief
Derek E. Gonzales enters his third year as an employee of the New Mexico State University Round Up and first as the Editor-in-Chief. The homegrown product...