ASNMSU brings Borgore to campus for annual Spring Fling concert
Hang on for a minute...we're trying to find some more stories you might like.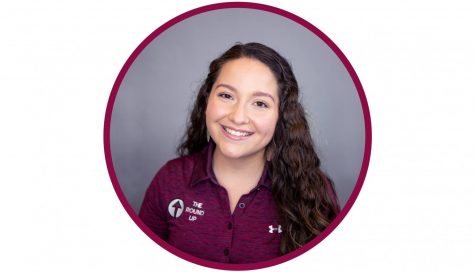 More stories from Ariana Parra
Associated Students of New Mexico State University is hosting a Spring Fling Concert with EDM DJ Borgore as the headliner.
Courtney Beck, the ASNMSU Director of Activities, said students are asked through social media to seek various the music tastes of students.
"Each fall semester we ask the students via social media who they would like to see preform and what genres. We base a lot of our decision off that. We hold three concerts throughout the year and try to do a different genre each time," Beck said.
Beck declined to comment about the financials of the concert.
According to the Daily Lobo, the University of New Mexico reported that $83,000 was spent on their annual Fiestas event.
Debbie Peel, Business Manager of ASNMSU, explained that although she cannot disclose the amount spent on Borgore specifically due to breach of contract, the finances allocated for the Spring Fling concert is public record in the General Appropriations Act.
"The amount approved for such events for fiscal year 2019 is $115,000. For the Spring Fling concert, approximately $40,000 has been allocated for the entire event," Peel said.
Merrell Gomez, a sophomore studying Psychology, said she likes EDM music and is excited for the concert.
"I was really excited when I heard Borgore was coming to NMSU, mostly because we haven't had many EDM events yet and I know quite a few people here that are into the scene like me," Gomez said.
Gomez said she is happy that ASNMSU is bringing a different variety of genres for the concerts as it is important that all students interests are accommodated.
"ASNMSU has brought us some really awesome artists, but they have mostly been rap and R&B artists. As much as I do love that genre, I think it's great they are bringing in different genres so we have a mix of people going to the events, there's starting to be something for almost everyone, which I think is important," Gomez said.
Gomez among other NMSU students tweeted about wanting a local talent Legit Alpha to be a part of the opening act for Borgore
"Legit Alpha (former NMSU student and Las Cruces native Larry Sanchez) is a friend of mine, he's an upcoming artist and he makes some pretty dope music. He's growing fast and I know a lot of other people in Las Cruces and El Paso," Gomez said.
Gomez explained that with tests and the end of the semester coming up, concerts from ASNMSU are helpful in stress relieving for students.
"I really enjoy ASNMSU putting on concerts and events like this. It brings individuals together in a way that's not classes or majors. It gives [students] a break from the pressures of college," Gomez said.
The concert is free to all and will be held on April 12 at 9 p.m. in the student tailgate lot.

Hang on for a minute...we're trying to find some more stories you might like.
About the Writer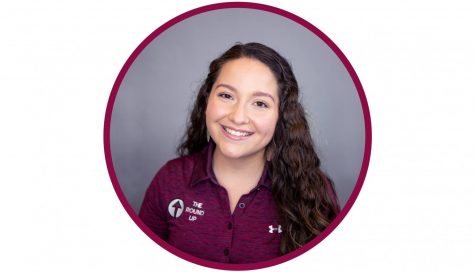 Ariana Parra, Staff Writer
Ariana Parra is an incoming freshman at NMSU and a first year staff writer for The Round Up. Ariana was born and raised in Las Cruces, NM and recently...