Album Review: 'All My Heroes Are Cornballs' by JPEGMAFIA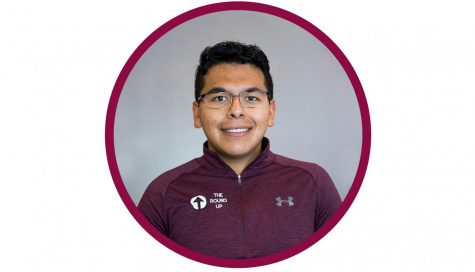 More stories from Luis Rios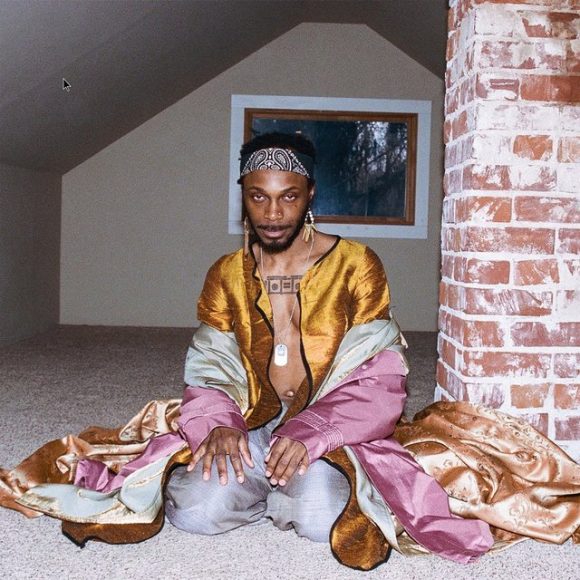 People aren't good or bad, they are people.
Barrington DeVaughn Hendricks, professionally known as JPEGMAFIA, is an American rapper and producer from Baltimore, Maryland. JPEG built his fame on the internet while producing and performing in two of his own critically acclaimed albums, "Black Ben Carson" and "Veteran."
"All My Heroes Are Cornballs" narrative surrounds a theme of disappointment and resonates with the reality that what we want in life, doesn't always come true. The album also addresses the ideal when we get what we want, it doesn't always turn out how we expected. JPEG also touches on the issues of internet fame, being in the rap industry and the character of an idol. JPEG doesn't just use these topics when describing other people, he uses them on himself. He opens up about his vulnerabilities while making his own production that can only be described as controlled chaos only he can rap and sing to.
The first track, "Jesus Forgive Me, I Am A Thot," puts focus on JPEG depicting himself as a promiscuous woman named Peggy and uses religion to relate to his life. Through distorted piano, JPEG expresses the idea of disappointment when talking about the rap industry. He thanks God that he hasn't been met with the same fate as rappers that lost their lives in the wake of their fame, like rappers like XXXTentacion and Nipsey Hussle — murdered by those in their own community. JPEG uses this persona throughout the album to speak on experiences he faces with women and being in the spotlight, such as strategies that certain women follow to gain a man's attention and women seeing fake masculinity in a man.
In the title track, JPEG raps and sings over a sporadic yet angelic production that gives the entire song no structure, further clarifying the theme of disappointment. JPEG delves deeper into the theme of disappointment in idols not being themselves. He raps about how different he is from rappers today like Jaden Smith, people who censor or hide their personality and as he puts it, lie to themselves. While with JPEG, he raps about completely putting himself out there, saying that rap is his only redeeming feature and speaking on some similarities he has with idols.
In the song, "Free The Frail," JPEG does a sing and rap ballad of his public and personal image. He raps about his annoyances since becoming more well-known and how he doesn't feel like himself anymore since finding fame.
He sings, "Don't rely on the strength of my image. If it's good, then it's good. Break it down; this is out of my hands," to allude he doesn't have control anymore of how he's perceived in the music industry.
Now that he's so far into rap, he wouldn't be able to do anything else if it meant providing for himself. JPEG also raps about the man he used to be, someone who, as he puts it, idiotically carried guns and was unknowledgeable to the dark and realistic concepts of fame. Having stalkers and being in an atmosphere where the fans that cheered someone can easily turn them away in a second.
On the last track, "Papi I Missed U," JPEG becomes his most honest. He pulls no punches when describing himself as not a good or bad person. He describes himself as this vile and fearsome persona in the rap industry, a "terrorist" as he puts it. Then proceeding on his opinions, he addressed his hate for the police and wanting to emancipate his race.
"All My Heroes Are Cornballs'" is the perspective of disappointment of a person achieving what they've dreamed of. JPEGMAFIA raps and sings with the intent of having brutal honesty, he is not a good person or a bad person, just JPEGMAFIA. Throughout the album, he discusses as a rising star, he has had to obey certain rules to appeal to the public. Ultimately, he decides it doesn't matter. By the end, he doesn't care about the listeners' opinions or let the listener have an interpretation of his character. JPEG puts himself out there about what type of person he is and is unapologetic. He simply doesn't care about being anyone's hero or idol and leaves the listener with the harsh reality of disappointment.
About the Writer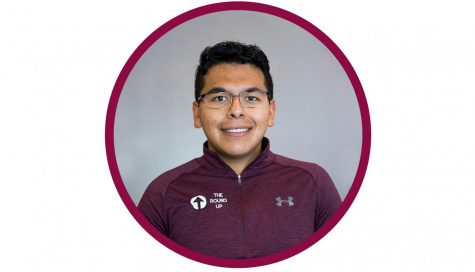 Luis Rios, Staff Writer
Luis Rios is a sophomore at New Mexico State University and a first year at The Round Up. Currently enrolled in the College of Journalism, he is also pursuing...