Album Review: 'JESUS IS KING' by Kanye West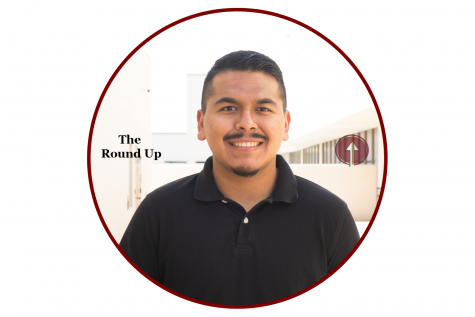 More stories from Luis Rios
Kanye West is on a road of religious salvation in JESUS IS KING, where the production remains on peak level quality, but his egoism remains to the point that a clear narrative of the record gets lost in translation.
Even if needed no introduction, Kanye Omari West is an American rapper, singer, songwriter, record producer, entrepreneur and fashion designer. Born in Atlanta, GA and raised in Chicago, IL, Kanye gained fame by producing hit singles for famous artists including JAY Z, Cam'ron, Common, Mobb Deep, Scarface and The Game. With a plethora of critically acclaimed albums such as College Dropout, Late Registration, My Beautiful Dark Twisted Fantasy, Yeezus and KIDS SEE Ghosts with Kid Cudi, Kanye West rose to the ranks as one the most influential music artists of all time.
Now on his 9th solo studio project, JESUS IS KING is a hip-hop album with gospel influences. Despite the album having gospel influences, the record doesn't distance itself from the rest of Kanye's discography as much as one would believe, what with one of his most notable singles, "Jesus Walks." The record can distance a few Kanye fans who have different yet strong beliefs in religion since the record is intended to be a Christian gospel album.
Production wise, the project is what we can expect from someone like Kanye. From sampling, to the inclusions from the Sunday Service Choir, JESUS IS KING sounds powerful and beautiful while leaving this enigmatic feeling in certain tracks.
With the album's narrative though, it can go all over the place in what message Kanye wants to convey. It seems as though he leads JESUS IS KING more into his ego-like perspective on Christianity rather having it be about the big picture of Jesus, God or Christianity. In turn with what he says in certain tracks, makes the project lack consistency.
After the very heavily gospel track "Every Hour" featuring Sunday Service Choir, comes the song "Selah." The track's production is grand and powerful, with the choir in the background giving the song a powerful chorus that adds energy to the song. In the first verse, Kanye compares himself to Noah from Genesis 6 due to him being the focus of controversy and criticism on multiple occasions. With that, it makes the track like a religious 'screw you' to those that judged him.
In the next track, "Follow God," the track samples off the song "Can You Lose By Following God" by Whole Truth. This track is an example of when Kanye seems to lose focus, he raps about his life being like a movie, people pushing his patience and having arguments with his father calling him not "Christlike," looking for Christ but then also comparing himself to Christ.
The song "Use This Gospel," is objectively the most gospel-like, and the best track in the record. Production emits this mystifying atmosphere with an underlying piano loop and the choir in the background. Kanye takes a backseat for the features to provide the chorus and for good reason. Clipse, one of the biggest rap groups in the 2000's, Pusha T and No Malice, have reunited after 10 years since their last project. Both providing their own perspective of their experience with religion. Pusha T first states God to be the greatest and depicts his past of having a criminal past with selling cocaine and the gang life. He states may be late to religion but says, "The best is yet to come, I'm just glad that you waited." Signaling to God that he is ready for religion. No Malice, in his verse, confesses to his past in drug dealings that ruined the lives of those that purchased from him and decided to seek religion instead of continuing rap music which ended Clipse in the first place. To end it off, Kenny G performed an immaculate saxophone solo. The reason this song is the most gospel-esque track, is because both members of Clipse confess to what they've atoned and give themselves to religion. Rather than having it be about their experience or personal comments about religion while comparing themselves to the person or entity they preach.
In conclusion, Kanye West's JESUS IS KING is a project that, while sounds great, lacks a focused narrative and in turn, lacks a strong identity. Production is amazing as expected from Kanye providing a grand and enigmatic atmosphere throughout tracks. His egoism and shifting focus show in his lyrics. It's most likely that the next project JESUS IS BORN, which is a collaborative record with the Sunday Service Choir and is expected release Christmas, would show what the album didn't. As of right now though, the project feel more like a dramatic reaction to recent events he's experienced rather than a fully fleshed out record.
Favorite Tracks: Selah, Use This Gospel
Leave a Comment
About the Contributor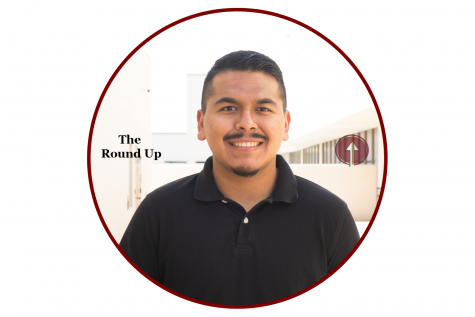 Luis Rios, Lifestyle Writer
Luis Rios is a senior entering his fourth year at The Round Up and his second year as Political Writer. As he works towards completing his major in Journalism...