NMSU to host 51st Annual Jazz Festival and Jump Start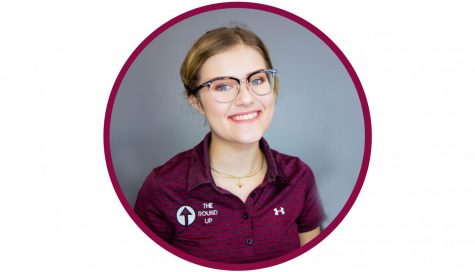 More stories from Jensen Stell
The 51st Annual Jazz Festival & Jump Start hosted by New Mexico State University will be held this Friday and Saturday.
Of the 23 college, middle school and high school jazz ensembles represented, 15 are Las Cruces schools. All four Las Cruces high schools will be represented, as well as Camino Rael, Lynn, Sierra, Vista and Zia middle schools.
The University of Texas at El Paso will be bringing two jazz ensembles. Other ensembles include those from Alamogordo High School, Cloudcroft High, Grants High, Jefferson Silva High School from El Paso, Albuquerque High, and Atrisco Heritage High School, also from Albuquerque.
Graduate student and member of NMSU's jazz program since 2014, CJ Andrews, said the Jazz Fest is a great opportunity for students.
" [Jazz Fest] is a really good opportunity for these students. I call it the 'camp effect'," Andrews said. "You're around a bunch of people that are all excited about the same thing you're excited about, and it really just drives that excitement and it drives your determination to improve and come back next year with something more to show."
Guest artists this year include composer Gordon Goodwin, trombonist Andy Martin, violinist and Las Cruces native Antonio Perez, and retired El Paso band director Al Mendez. Goodwin is a Grammy and Emmy Award-winning composer and has composed music for The Incredibles, Remember The Titans and National Treasure. Martin is a member of Goodwin's Big Phat Band and is involved with several large bands in Los Angeles.
Perez played the violin at Zia Middle School and trained under NMSU professor Daniel Vega-Albela before attending Northern Arizona University. In Flagstaff, Ariz., Perez is an active member of the jazz community to this day. Mendez was a band director of widely recognized and award-winning groups at Andress High School in El Paso.
NMSU senior and four-year jazz band member, Jane Kelly, said Jazz Fest is a way to introduce the community to such upper-level performances.
"With this jazz festival, we are able to expose not only young musicians but anyone who enjoys music to the highest level of jazz music… We are hoping to spread what we do to those who normally would not attend a concert at NMSU and encourage them to check out events we will have in the future," Kelly said.
On Friday, Nov. 15, workshops and performances will last from 9 a.m. until 4 p.m. Nov. 16, the day will begin and end at the same time. The whole festival will be wrapped up with a jazz concert in NMSU's Atkinson Recital Hall at 7:30 p.m.
On top of encouraging those who want to come to the Saturday night concert to purchase tickets quickly, NMSU trumpet professor Dr. Pancho Romero also said that while the jazz groups have a variety of different students, the department is very happy to show them off.
"We've been doing this for a long time. This year we have eight freshmen…We have returning students, we have students who have never been in a jazz band before…I'm very proud of my students," Romero said.
Tickets for the concert on Saturday, Nov. 16 are $15 and can be purchased at the band office and at the door. The band office can be reached at 646-2304.
About the Writer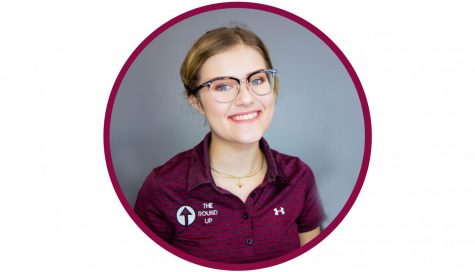 Jensen Stell, Staff Writer
Jensen Stell is a second-year staff writer for The Round Up. She began as a staff writer her freshman year at NMSU. She focuses her reporting on the arts...