MFA student hosts thesis exhibition digitally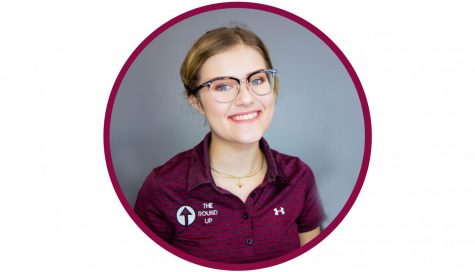 More stories from Jensen Stell
New Mexico State University Master of Fine Arts student, Raphael Benero, will be hosting his MFA thesis exhibit digitally in light of the COVID-19 pandemic and quarantine.
Initially, Benero's exhibition was set to be displayed in Wells Hall on NMSU's main campus, however Raphael Benero: 2020 MFA Thesis Exhibition will be hosted in an online format. The exhibit opens May 8, 2020 and can be viewed here.
Composed of accessible materials like plywood, cardboard, stucco tape and steel, an NMSU press release described Benero's work as "elevate[ing] commonly used household objects to 'art status' by making a genuine gesture of authorship that is not implied through mass-produced toys sold at retail stores."
Having grown up along the Mexican-American border in El Paso, Texas, Benero noticed the difference in the toys of the other children in his neighborhood compared to his own. While he was "left to his own devices," most of his friends played with expensive, mass-produced toys.
NMSU Associate Professor of Art History Margaret Goehring, Ph.D. describes Benero's work as "explore[ing] the intersections of class, gender, and ethnicity through the lens of childrens' toys."
"At one level, Benero's work is deeply autobiographical, investigating his ambivalence for the nostalgia and desire these toys provoke as objects produced by a capitalist system invested in the production of that desire," Goehring said on the exhibit's web page. "At another level, they point to the stereotypes that are imposed by this system, reifying lived experience into a facsimile of identity."
The page for Benero's exhibit describes the works as "a body of work that invites viewers to engage in sculptures that replicate childhood objects negotiating cultural dynamics and Mexican American hybrid identity."
Disappointed to have not been able to utilize the in-person exhibition format, Benero said exhibiting his exhibit digitally allows for a larger audience to see his work.
"Unfortunately, you lose the experience of attending a show opening, but you are able to reach a wider audience [online]," he said.
Benero said swapping to the online format was technically easy.
"As an artist, you always have to document your work, so just handing the documentation over was an easy part of adapting to the digital format," he said.
In talking about his feelings about the idea of a digital exhibition in general, Benero said he thinks they are a good idea for the time being, though not a "permanent solution."
"The problem I feel in the future is that you lose out on the sense of community and the hands-on experience of attending a show," he said. "[This format] lends itself to social media, like Instagram, where [if] you quickly scroll past an image, you don't fully embrace the work."
Raphael Benero: 2020 MFA Thesis Exhibition will be on display digitally beginning May 8. For more information, you can visit the NMSU University Art Museum's web page for the exhibit here.
About the Contributors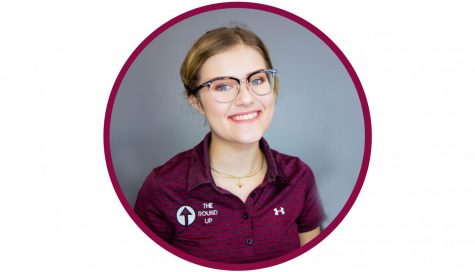 Jensen Stell, Staff Writer
Jensen Stell is a second-year staff writer for The Round Up. She began as a staff writer her freshman year at NMSU. She focuses her reporting on the arts...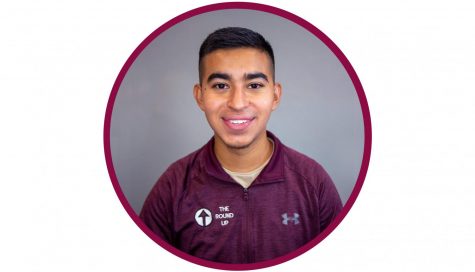 Mitchell Allred, Photographer
Mitchell Allred is attending New Mexico State as a junior, majoring in Criminal Justice to become a General Practice Lawyer, with a minor in philosophy...