NMSU's Defend Our Future hosts virtual Earth Day events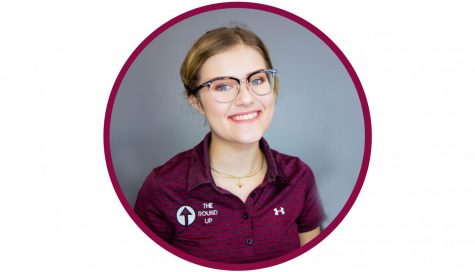 More stories from Jensen Stell
New Mexico State University's Defend Our Future group is participating in virtual events for this year's Earth Day.
Defend Our Future is a non-profit, non-partisan organization that is a project of the Environmental Defense Fund.
The Defend Our Future website describes their organization as "dedicated to empowering young people of all political persuasions who are interested in advancing climate change and clean energy solutions that grow our economy and protect the world for future generations."
President of NMSU's Defend Our Future student organization and DOF campus ambassador, Melina Burnside, said participating in Earth Day activities is a "good way to…get other people involved."
"I'm pretty avid about the idea that Earth Day should be every day," Burnside said.
"We should always be taking steps to advocate for our environment, but I think Earth Day is a good way to publicize those efforts."
There are going to be five virtual programs celebrating Earth Day. Among these are an Earth Day watch party, a digital Earth Day event and 24-hours of Earth Day webinars.
The Earth Day watch party, hosted by Exposure Labs, features a selection of four films, including Lowland Kids, Water Warriors, Cooked, and Chasing Coral. These are films that "feel especially relevant this Earth Day," the Earth Day watch party web page said.
"Stories of resilience, inequity, and protecting the beauty and solace the natural world offers," the page continued. "To learn more about how to register your watch party, visit the web page as linked above."
Digital Earth Day is being hosted by earthday.org, and includes "global conversations, calls to action, performances, video teach-ins and more."
"The coronavirus pandemic does not shut us down. Instead, it reminds us of what's at stake in our fight for the planet," the campaign's web page says.
The 24-hours of Earth Day webinars is being hosted by the Sustainable Development Solutions Network and has six webinar sessions you can sign up for here.
Kyla Navarro, Vice President of the NMSU's DOF student organization, said these programs help to continue environmental education for students.
"[These] programs encourage students to continue to learn about how climate change affects us differently through films and also to show their representatives and senators that they care about protecting the environment," Navarro said.
Navarro added that despite social-distancing efforts, students should still speak openly about environmental policy.
"People should still show their appreciation for the outdoors, for clean air, and for clean water so that our representatives on every level understand how important it is for all of their constituents," Navarro said.
Burnside added that in the midst of the COVID-19 pandemic, keeping the air clean is especially important.
"The Trump EPA suspended all environmental enforcement procedures amidst this pandemic," Burnside said.
"In the pandemic of a virus that disproportionately affects individuals with asthma or respiratory conditions, cutting back on regulations that help keep the air that we breathe clean is very dangerous," Burnside added. "Earth Day on the surface level is about talking about how much we love our planet, and highlighting the beautiful things it has to offer. However, there are topics such as environmental justice that we need to be added into this conversation as well."
Leave a Comment
About the Writer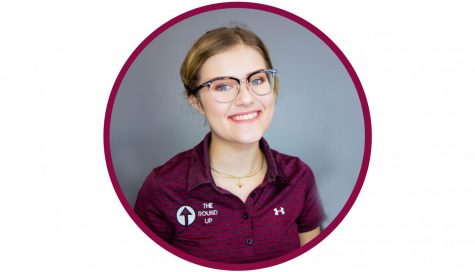 Jensen Stell, Staff Writer
Jensen Stell is a second-year staff writer for The Round Up. She began as a staff writer her freshman year at NMSU. She focuses her reporting on the arts...