LGBT+, Honors College to host virtual ceremonies for graduates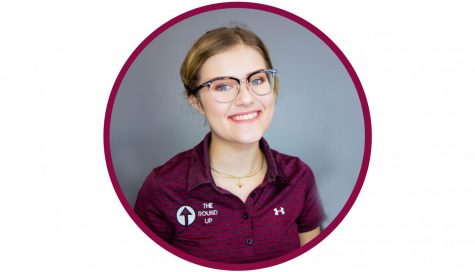 More stories from Jensen Stell
New Mexico State University is hosting several virtual commencement ceremonies for their students.
LGBT+
NMSU's LGBT+ Programs will be hosting their Rainbow Graduation online this year, and NMSU's Honors College will be hosting their commencement via Zoom.
Director of NMSU's LGBT+ Programs Zooey Sophia Pook, Ph.D. said Rainbow Graduation will be "much more cozy and conversation based."
"[This format] will be great because we pride ourselves on inclusion," Pook said.
Previously called Lavender Graduation, NMSU LGBT+ Programs has been holding a commencement ceremony for more than ten years.
NMSU senior Sam Salas will be giving Rainbow Graduation's commencement speech this year. This will be the first time for a student to do so.
Salas said despite the ceremony being held online, it is still important to recognize the hard work of this year's seniors.
"I know this particular time has been very difficult for us all, and acknowledging that along with all of the years of hard work they've gone through to get here is important," Salas said.
She said Rainbow Graduation is different from other commencement ceremonies because of its LGBT+ focus.
"[Rainbow Graduation] is a celebration of people from the LGBT+ community," Salas said.
"All students have to do is reach out to us if they are graduating and want to participate. At our ceremony, there are people from different programs and different degree levels."
To get in touch with NMSU LGBT+ Programs in regards to Rainbow Graduation, you can email the office at [email protected].
Honors College
The NMSU Honors College will also be hosting their commencement ceremony online this year. Miriam Chaiken, Ph.D., dean of the Honors College, said in order to carry on with the tradition of the Honors College graduation ceremony, graduates will be mailed the medals they would normally wear at an in-person ceremony.
"This year we're holding a Zoom graduation and mailing the students their [bronze] medallions to wear while they participate in the Zoom ceremony," Chaiken said.
Chaiken said continuing the tradition of graduation is "a big deal."
"These students have worked hard and excelled through their years of college, and we need to recognize their accomplishments and celebrate their success. Even if we can't be in the same room," she said.
As a cultural anthropologist, Chaiken talked about how she "know[s] the value of ritual," and that graduation ceremonies are very important as a rite of passage. Chaiken goes on to describe a rite of passage in this context as "[when] a person changes into a new and better state."
"In some rites of passage you go through [them] just due to your age, such as a quinceanera party. In this case, it recognizes accomplishment and transformation into the status of college graduate," she said.
About the Writer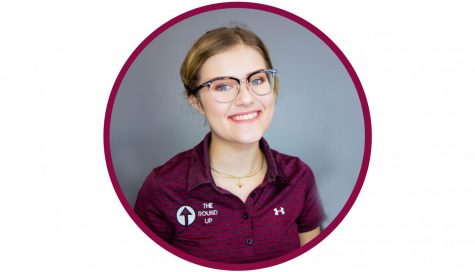 Jensen Stell, Staff Writer
Jensen Stell is a second-year staff writer for The Round Up. She began as a staff writer her freshman year at NMSU. She focuses her reporting on the arts...