NMSU Theatre Arts Department hosting weekly social media events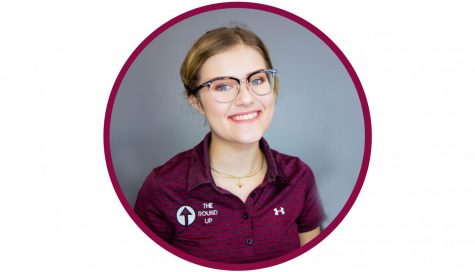 More stories from Jensen Stell
The New Mexico State University Theatre Arts Department is hosting weekly online Facebook events amidst the COVID-19 pandemic.
NMSU theatre student and the department's social media marketer, Gus Sanchez, explained the different events that the public is welcome to participate in or interact with to learn more about the department and its members.
Mondays include an event called Fun with Theatre Fundamentals, where followers are asked to provide their own photo definition of a word frequently used in theatre jargon. Sanchez's example being the photo definition for the term "comedy" could be somebody laughing. On Tuesdays, followers who tag NMSU Theatre will have their photo definitions shared on the NMSU Theatre Arts and the American Southwest Theatre Company's Facebook page.
Wednesday events include Senior Minutes, where NMSU seniors involved in the department get the chance to make a video sharing their experiences within the department. Featured on this segment so far on NMSU Theatre's Facebook page is NMSU senior Jenna Ivey.
Thursdays feature video performances by actors in the department. The actor performs original content written by a community member or another member of the department.
Finally, Fridays host a similar event to Wednesdays Senior Minutes, but rather than students, staff members in the theatre department say a few things about their own theatrical experiences. Featured on these events, called Frivolous Fridays on the Facebook page, are NMSU Theatre Arts Department Head Wil Kilroy and visiting professor Lisa Hermanson.
Sanchez said hosting Facebook events such as these act as, "a reminder that art can still be made even in your own home."
"We live in an interconnected society that allows us the luxury of still being able to create and make art happen right from our living room," Sanchez said.
He went on to talk about how seeing the videos made by members of the department encourages members of the community to interact more directly with NMSU Theatre Arts.
"When someone purchases a ticket to an event, they are indirectly supporting the theatre process. Now, these events not only allow students and members of the community to be made aware of who's behind it all, but [to] also participate in learning about the performing arts," Sanchez said.
Sanchez added that the NMSU Theatre Arts Facebook audience has been "well responsive" to the events thus far, and they will continue with the events for as long as possible.
"[The department] can always use the growth needed to make these events available to anyone who so desires to participate," he said.
NMSU Theatre highly encourages those who are interested in the programs to participate however they can.
About the Writer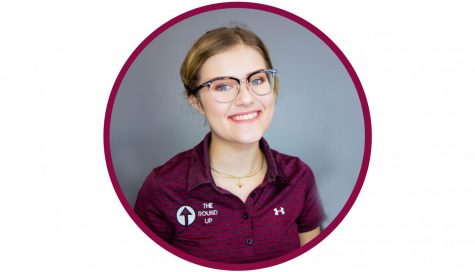 Jensen Stell, Staff Writer
Jensen Stell is a second-year staff writer for The Round Up. She began as a staff writer her freshman year at NMSU. She focuses her reporting on the arts...