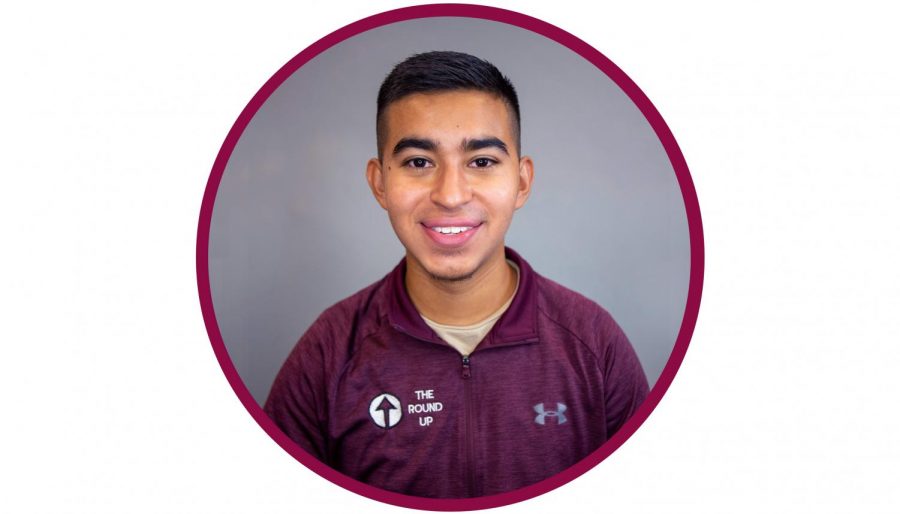 Mitchell Allred is attending New Mexico State as a junior, majoring in Criminal Justice to become a General Practice Lawyer, with a minor in philosophy and a supplementary major in Law and Society. He plans to graduate with his bachelor's then attend law school at Texas Tech University.
Mitchell was born in Salt Lake City, Utah, but grew up in Las Cruces, New Mexico. He graduated in 2017 from Oñate High School, was enrolled in yearbook his junior and senior year, and took photography classes through dual credit.
He has been doing photography for nine years and plans to continue as a side job. Mitchell has had the opportunity of shooting a clothing brand, doing headshots of actors and models, and dozens of senior pictures. With enrolling in classes and being partially self-taught, he understands that there is always room for improvement, and not everyone is going to like his work, as everyone has an eye for something different. Mitchell is looking forward to a great hardworking year with The Round Up, and is excited to create great stuff.
Mitchell Allred, Photographer
May 11, 2020

MFA student hosts thesis exhibition digitally

(Media)

May 08, 2020

NMSU suspends search for College of Education dean

(Media)

Mar 10, 2020

Department of Journalism and Media Studies to introduce a social media minor in Fall 2020

(Media)

Feb 11, 2020

Opportunity Scholarship Bill passed by House Education Committee

(Media)

Feb 11, 2020

New Mexico Senate Bill proposes e-cigarette ban

(Media)

Jan 30, 2020

Brief: Former criminal justice professor files lawsuit against NMSU

(Media)

Dec 05, 2019

Criminal Justice majors to see heavy online-course load for spring 2020

(Media)

Nov 18, 2019

NMSU Police Department now in control of parking enforcement

(Media)

Oct 18, 2019

All of Us medical research program seeks to represent diverse communities

(Media)

Sep 23, 2019

Photo Gallery: NM State Women's Soccer versus University of New Mexico

(Story)

May 02, 2019

Column: Farewell and best wishes, NMSU Round Up

(Media)

May 01, 2019

NMSU remembers employees, alumni at Aggie Memorial

(Story)

Feb 01, 2019

Opening night of Pete's Patio draws rave reviews and large crowd: Video

(Story)

Feb 01, 2019

NMSU basketball takes on UMKC: Photo gallery

(Story)

Jan 11, 2019

McCants becomes latest hometown hero on New Mexico State roster

(Media)

Oct 02, 2018

Homecoming Week: ASNMSU car smash

(Story)

Sep 29, 2018

PHOTO GALLERY: ASNMSU's 13th annual "Keep State Great"

(Story)

Sep 21, 2018

Photo gallery: NMSU celebrates 130th birthday

(Story/Media)

Sep 17, 2018

The Battle of I-25: Photo Gallery

(Story)

Aug 22, 2018

A day in the life of ASNMSU President Emerson Morrow

(Story)

Aug 21, 2018

NMSU's Pride Marching Band provides jolt of school spirit

(Story)

Aug 07, 2018

NMSU Football Fall Camp Photo Gallery

(Story)