NM State basketball programs plan on relocation for COVID-altered season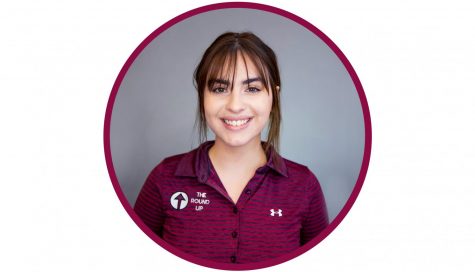 More stories from Mia Tontodonati
After almost a month of not being authorized to practice when initially planned, the New Mexico State basketball programs are actively looking for a new home for the 2020-2021 season as they prepare to move out of the state.
This comes in response to a 5-0 vote by the Board of Regents on a motion in favor of the "Return to Play" plan, giving Aggie athletes a momentary glimmer of hope by approving a proposal allowing basketball to resume practices Tuesday afternoon. This excitement would only last for few hours, though, before Governor Michelle Lujan Grisham's office blocked the decision giving the Aggies no other choice but relocate.
It has been 28 days since the last time an NM State team held a practice, and the Aggies now remain, along with the UNM Lobos, one of only two Division I basketball programs out of 357 not practicing for the scheduled start of the season on Nov 25 (NM State still does not have an ironed out out-of-conference schedule).
Before officially deciding to relocate, the Athletic Director of NMSU Mario Moccia presented three possible plans to allow practice and play in the state of New Mexico to the Board. Moccia opened by emphasizing the tight restrictions both the men and women's basketball teams have been under for the past two weeks as each athlete has been living in a 'bubble.' They have been moved to live in a dorm on campus with meals delivered to them, GPS tracking installed in an app on their phones and restrictions limiting them to attend practice and interact with teammates and athletic staff exclusively.
"Since the NCAA mandated test period began on Aug. 23. The women's basketball team has zero positives out of 171 tests for a positivity rate of 0.0, and the men's team reported two positives out of 200 tests for a 1.0 positivity rate. Only one of those two was a student-athlete," Moccia said.
This bubble concept, which was a part of Option A and was favored and approved by the Board, would have had each team follow plans and protocols that have already been established for practices and games at NMSU. The second option labeled Option B was similar to Option A in that the athletes would have remained in the bubble, but in this case, competitions would have been held outside of the state.
"This plan requires us to test when returning to New Mexico but does not require a quarantine as we are isolating in the bubble," Moccia said of the plan. "I would label this as the New Mexico United Example, that's the professional soccer team in Albuquerque. They played all matches outside of the state of New Mexico but were allowed to practice when they were back home in Albuquerque. I do certainly believe that our bubble and our testing protocols exceed what they had done."
Lastly, Option C, which comprised of two-parts, would have involved altogether scrapping the bubble and either commuting to El Paso for practices and games requiring each athlete to quarantine once they've returned to the state, or relocating to a different state entirely named by Moccia as the "UNM Football Example."
After meeting disapproval from the Governor, all signs point to NM State running with part two of Option C, and candidates for a new home for the Aggies include Arizona, Nevada or other Texas areas, excluding El Paso, which is currently a COVID-19 hotspot.
The Board of Regents approved the motion set forth by NMSU Regent Ammu Devasthali, who said, "I can't think of a safer place for our students to be then on campus. It's a safe campus, and then if you create a bubble within the safe campus to have our athletes' practice would be ideal."
Several hours later, Gov. Lujan Grisham's office put out a statement regarding the decision saying higher education institutes are not above the law.
"There are no exceptions to the state public health order, and violations of it will result in consequences. I would expect the leaders of an institution of higher education to know that legal directives can't just be ignored."
New Mexico State said they will comply with the governor's orders and are not planning on breaking any of the rules in place. Having had their plans almost immediately shut down, the Aggies are to continue living in the bubble for the time being and will officially relocate to a different state once a new home is chosen.
The Board disapproved of El Paso becoming the Aggie's new territory leaving Tucson and Phoenix as likely options along with Las Vegas, which has emerged as a prospect after NM State's I-25 rival's football team moved to the Sin City back in October to prepare for their second game of the season. As of right now, Phoenix seems to be the top choice.
"We are not going to fly in the face of any regulations and break the law," Chancellor Arvizu said in response to the governor's statement. "But we did see what the Gov. spokesperson did say today, and our intention has not been to break any laws. All of the options that were outlined today during the Regents meeting are still being explored."
With no viable plans and just 13 days until the college basketball season is set to start, NM State will look to relocate as soon as possible. While there's a lot still to be worked out, the university's intentions to play this season are clear.
Leave a Comment
About the Writer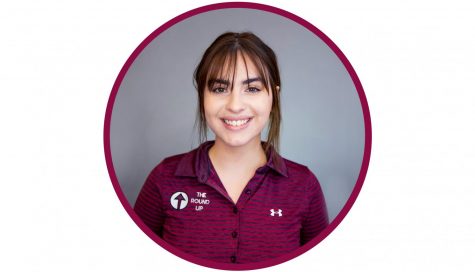 Mia Tontodonati, Sports Writer
Mia Tontodonati is in her freshman year and her first year at The Round Up. She attended Las Cruces High School and participated in Bulldawg Broadcast...