Aggie basketball relocation costs prompts Donate-4-State initiative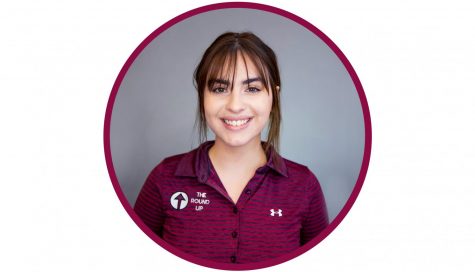 More stories from Mia Tontodonati
It has been nearly three weeks since the New Mexico State basketball programs departed from New Mexico for their 2020-2021 seasons, and with this move has come inevitable expenses behind relocating.
With the COVID-19 pandemic, all NM State departments back in October learned there would be cuts to their budgets, including the Aggie athletic department, which was decreased permanently by 10 percent. This is a $387,852 reduction from the $4 million they usually receive from the New Mexico State Instruction and General fund. The department has already faced losses such as the $2.7 million loss in guarantee football games and the $3.4 million in revenue.
The department will still collect $3.3 million in student fees from the NMSU, another $3.3 million from state appropriations and a $4.4 million transfer from the NMSU academic budget.
Hotel costs for the men's team and associated staff are around $78,000, while food costs run at approximately $21,000, making the cumulative relocation expenses around $100,000 with room to change. According to NM State Director of Athletics Mario Moccia, the budget for moving the Aggie men to Phoenix has pretty much been finalized. Still, the actual cost can't be identified until the Aggies step back into state borders.
"This cost is estimated with staying in Phoenix for more or less the end of the year. Now there are little things like on game day we provide meals anyway, so it shouldn't be added in the $21,000," Moccia said. "Also some expenses like food for away games we would be paying anyway and hotel rooms, buses or flights so really a true cost won't be known until we either come home for good or the end of the season. The estimated number is accurate and will certainly change if the team has to be on the road when WAC play begins."
If this were a normal season for athletics, the average cost for a men's home game runs at $16,000, with $7,000 covering staff costs and $9,000 covering security. If the Aggies end up playing what would be considered "home games" in Phoenix, the price there will not surpass what the department pays typically.
Now the women's team is a bit more challenging to ascertain as they have chosen to take a different path than the men's team. They did not entirely relocate to Arizona as the men did but decided to play their season mostly on the road, making estimating expenses much more complex.
"They went to Tucson for a few days, so that is easy hotels, food and a bus. However, after this, the women are playing what I would call a true road season," Moccia said. "They played UTEP in El Paso, another game in Phoenix and tomorrow [December 2nd] vs. UTEP again in El Paso. Then they will go to California for ten days and play like three games and then Colorado and play a few, etc."
With all the department's budget losses, they have taken a new approach to getting funds this year. The Donate-4-State initiative is a campaign to raise funds for the basketball programs. Anyone can donate toward the list of needs the program has.
"[Relocating] certainly was an expense we did not budget for or anticipate, nor did any of the other 355 Division I schools having to absorb costs of this nature as well (UNM is one who is). The Regents and campus leadership authorized this, and we pledged to do what we can to reduce or absorb all costs through fundraising."
Items range from $50 donations for the daily team snack to $1,000 to sponsor a player for a full week. A donor will become an NM State Athletics Honorary Letter Winner, and if one donates over $100, they will receive an authentic NM State Varsity Chenille Letter Patch and personalized Honorary Letter Winner Certificate signed by Mario Moccia himself.
After just nine days, $55,000 has been raised for the programs.
Pre COVID-19, the athletics budget was an estimated $20.8 million, and while cuts have been made, things are still pretty uncertain. If one thing has been made clear, though, it's that the Aggie athletic department, and its donors, do not plan on letting the season slip away, from a financial standpoint at least.
View Comments(1)
About the Writer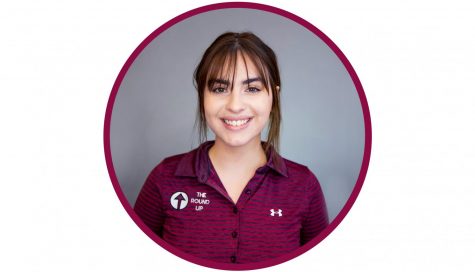 Mia Tontodonati, Sports Writer
Mia Tontodonati is in her freshman year and her first year at The Round Up. She attended Las Cruces High School and participated in Bulldawg Broadcast...