New Mexico sports look for clarity, route to play in upcoming regents meeting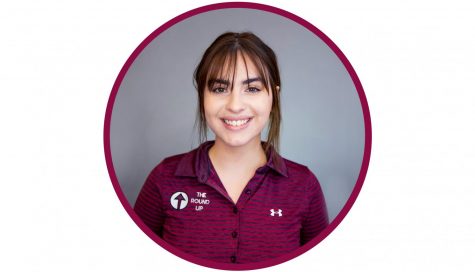 More stories from Mia Tontodonati
Like countless other universities, New Mexico State has had some setbacks due to COVID-19, one of the most prominent being the halt of Aggie sports.
Under ordinary circumstances, football, soccer and volleyball would be wrapping up their seasons and both basketball teams would be gearing up to start their schedules. Unfortunately for Aggie fans, NM State announced back in August that football would not be competing in the fall due to safety concerns, and the cancellation of other sports followed.
As of right now, football has a revised 2021 schedule, and men and women's basketball, along with soccer and volleyball, have conference schedules set for the spring. While this is all thrilling news for sports fans, NM State teams cannot practice just yet due to the governor's ordinances.
Oct. 15 was the last time NMSU practiced as Dona Ana County has not met the state's requirements to permit them to. There must be fewer than eight positives cases for every 100,000 tests, along with a positivity percentage of under 5 for practices to occur, and that number has not been satisfied in almost a month. Currently, there is a 16.6 percent positivity rate, along with 57.9 positive cases per every 100,000.
New Mexico is only state not practicing at the moment and will likely continue not to with the number of cases rising seemingly every day for weeks. Teams at present are limited to practicing in pods of five or less while following COVID-19 safety procedures.
Some solutions to this problem were proposed to the state, such as the NBA-type bubble idea, which would move all athletes off-campus, shift all their classes online and only permit them to attend practices and then return home. In this scenario, the athletes would be essentially quarantined, and all meals would be delivered to them. The Governors' office shut this plan down, saying it would only be viable if COVID cases went down.
The Aggies could also possibly take a page out of UNM's playbook and relocate to a county that meets the state's requirements. The Lobos made their way over to Torrance County last week and are practicing at a local high school while their football team has traveled to Nevada to do the same. While this is an option, it doesn't look like the Aggies will be relocating any time soon.
With the NCAA basketball season set to start in just a couple of weeks, the Aggies, along with their I-25 rivals, will be meeting with the Board of Regents on Tuesday, Nov. 10. This meeting could, fingers crossed, lead to a plan which would allow practices to commence, or each school will continue training in pods and following the governor's orders.
As far as basketball goes, the last positive case was Aug. 3 for men's basketball, while the women have not had a single positive case since the start of the semester though the athletic department has had several. Each player gets tested three times a week to ensure the virus does not spread among athletes.
It is safe to say every program at NM State has faced many obstacles this semester, with likely more to come due to the uprising of positive cases in New Mexico. With schedules established for the spring and the start of basketball season up in the air, hopefully, Tuesdays Regents meeting will bring some hope to Aggie fans during this time of uncertainty.
Leave a Comment
About the Writer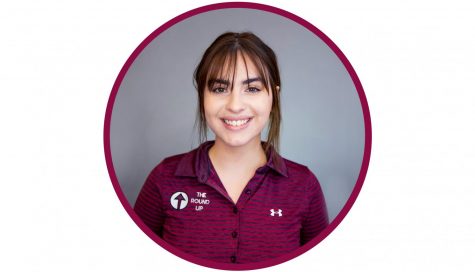 Mia Tontodonati, Sports Writer
Mia Tontodonati is in her freshman year and her first year at The Round Up. She attended Las Cruces High School and participated in Bulldawg Broadcast...