Polarizing start to season hardly a cause for concern for NM State basketball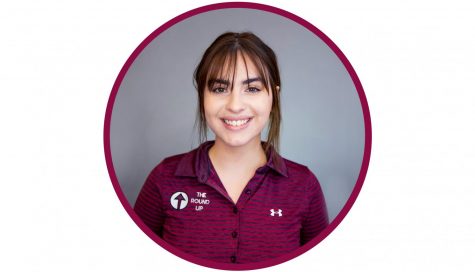 More stories from Mia Tontodonati
After a dominant win over Western New Mexico in the season opener, an ugly performance in Tuesday night's loss to I-10 rival UTEP and a squeak-by-turned-blow-out victory over Southern on Thursday, the only certainty we've been able to learn is that it's too early to gauge the ultimate ceiling and expectations for this New Mexico State team.
NM State, of course, entered the season as strong favorites to bring home another WAC Title, and while that's still very much in the cards — a 65-50 loss to a very good UTEP team (that finally features Xavier-transfer Keonte Kennedy and former LSU guard Daryl Edwards) and an lackluster first half against an inferior Southern team are far from season enders — their early season play must be taken with a grain of salt, at both ends of the spectrum.
Injuries have plagued this year's group to this point, with regular starters AJ Harris, and Clayton Henry due to missing several weeks each with a fractured finger, and a torn thumb ligament respectively. Preseason All-WAC First-Team selection Terrell Brown — who did manage to play 54 total minutes over the last two games, albeit not at 100 percent — is also coming off of a groin strain that sidelined him a week earlier in addition to a number of other nicks, so NM State has not been able to go full-strength.
While it is hard to lose key contributors like that for any length of time, that's not to excuse the Aggies underwhelming play over the last two games.
NM State has gotten off to slow starts in their two contests this week, failing to crack 20 points in each game's first 15 minutes in consecutive outings. The Aggies wouldn't be able to overcome that against UTEP in what was the lowest scoring showing since a 1983 loss to the Miners (in which they scored 49 points).
NM State would explode for a 49 point second half against Southern to ensure a 79-63 win, but a 10-0 run to end the game would make what was largely a tight matchup game look much prettier in the box score than it was for a majority of play.
Injuries have opened the door for transfer-newcomers like Shawn Williams and young players primed for bigger roles like Jabari Rice to step up, which could prove to be beneficial as the season progresses into more directly meaningful games, with more players being able to step up in bigger moments through this early season experience.
"It's gonna help me a lot. I've been progressing a lot," Rice said of the playing time he has been getting. "Now I have to play point guard, you know so I'm learning from Shawn and AJ just the different spots of the point guard and just the different things to do — the right things to do, the wrong things to do… It's a big change, but I'm up for the challenge."
Trevelin Queen has also continued his ascension as one of the best players in the WAC, averaging 18.3 points, 5 rebounds and 3.3 assists through three games while scoring 20-plus in back-to-back contests.
The Aggies are still one of the premiere mid-major programs in the country until they're proven not to be. That wasn't proven by a shellacking of a D-II school and would take a lot more to be proven wrong than a couple of trip-ups in the first few weeks of the season.
While NM State's early season ups and downs could impact how the team goes forward, we're far from the make-or-break point in the season.
Leave a Comment
About the Writer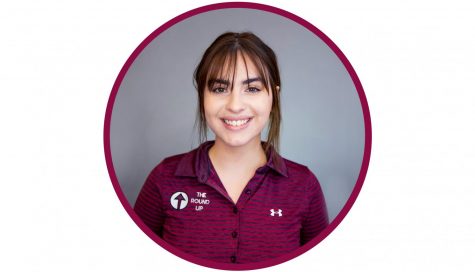 Mia Tontodonati, Sports Writer
Mia Tontodonati is in her freshman year and her first year at The Round Up. She attended Las Cruces High School and participated in Bulldawg Broadcast...