Annual 2020 New Mexico Chile Conference underway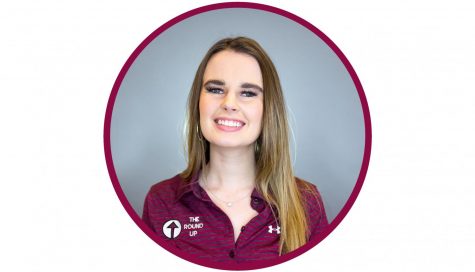 More stories from Ashleigh Black
The 2020 New Mexico Chile Conference commenced Monday, Feb. 3. in its new location, the Las Cruces Convention Center. The annual event will host around 17 booths with both processors and growers.
According to the Chile Pepper Institute website, graduate student posters and commercial booths will be on display and the Doña Ana County Master Gardeners will host a salsa contest.
Around 20 NMSU graduate students will attend and present posters in hopes of being awarded a scholarship and the chance to attend the national conference.
The event is hosted by NMSU's Chile Pepper Institute, located on the second floor of Gerald Thomas Hall, room 265. The Institute has a room full of merchandise including brightly colored chiles, salsas, seeds, books, and t-shirts.
Their website states the institute was established in 1992 and is the only international, non-profit organization that studies and researches the chile pepper. Perpetually building on the legacy of Fabián García, the father of the U.S. chile pepper, who began standardizing chile pepper varieties in 1888.
Miranda Cisneros, program coordinator and store manager for the institute, said the conference had a little over 200 attendees last year.
"Almost anyone can attend," Cisneros said, "they have different talks, so they can go over different diseases that affect chile peppers."
Cisneros said she has attended the conference twice before and that many people attend to gather and socialize with people working in similar areas.
"Generally a lot of people go to network, its a really good networking place or gathering for people who are interested in working with other people or learning about other companies," Cisneros said.
"Most of it is going to be based on like, different soil diseases or just viruses that affect the chile peppers like Curly Top, which is a very common virus," Cisneros said, speaking about presenter topics. "For example your green chile, you have your green chiles that get fairly large, if it's still in its growing stage it will start to mature and start already start ripening before it gets to the full length that it should."
The Chile Conference will be held in the new west wing of the Las Cruces Convention Center, with access at the southwest entrance.
A tentative schedule of presenters and events is available on the Chile Pepper Institute website. Also available are many other tools for day to day chile needs, such as the "Know Your Chile Peppers" tab which leads to a multitude of chile types and heat and flavor profiles. The conference will continue through today, Feb. 4.
About the Writer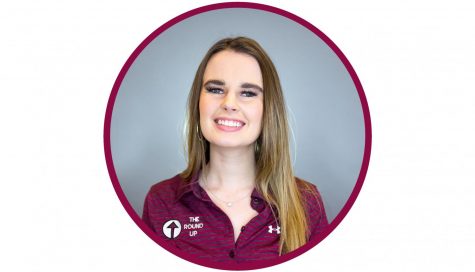 Ashleigh Black, Staff Writer
Ashleigh Black is a junior at NMSU after recently transferring down from the University of Alaska Anchorage. She is pursuing a degree in Journalism with...