COVID-19 won't stop New Mexico State Esports Association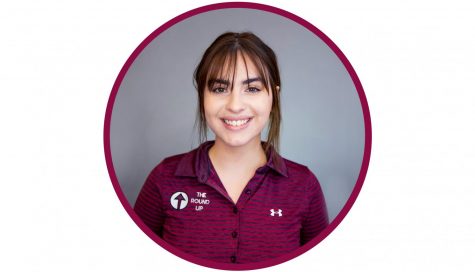 More stories from Mia Tontodonati
The already rapid ascension of esports got a big boost early during the pandemic, and that's been no different at New Mexico State, with preparation for a competitive season this fall still a go.
COVID-19 has forced many sports seasons and campus activities to be either cancelled or postponed, but the NM State Esports Association has not been affected that significantly. Other than not being able to open and utilize their brand-new lab in Corbett Center that was finished back in February, Matthew Lenz, Director of Esports at NMSU, said they are continuing business as usual.
"Esports has found itself in a strange place during the pandemic," Lenz said. "A lot of the big esports titles like League of Legends and Overwatch have had their seasons canceled, as many schools couldn't participate anymore since their players relied on using gaming PCs in their schools' esports facilities.
"The only thing that really affected us is that we were never able to officially open our lab that the university has provided for us, which is equipped with 24 high-end gaming PCs. It is operational; we just haven't been able to fully utilize it yet."
The program was chartered back in 2014 under the name of NMSU eSports Association and since then has been under the title of NM State Esports. They exist as both a community on campus and as a competitive league in collegiate esports.
As their season commences at the end of September, the organization is currently preparing by recruiting players for six different varsity teams for six separate titles, including League of Legends, Overwatch, and Rocket League. They are additionally working on developing teams for five new competitions, including Fortnite and Call of Duty.
"We are currently in recruitment and tryouts mode, trying to pull in as many members as we can, and find the best players for our varsity teams," Lenz said about how they are preparing. "At the moment, we have over 700 people in our Discord server, but of those about half of them are students, and we have around 70-80 active members. We have had nearly 30 people join the Discord in the first few hours of the ad being posted on myNMSU, so I'm sure these numbers will be much larger in the next month."
Last season the organization attended and competed the live New Mexico Technology In Education in Albuquerque for League of Legends. This year as numerous competitions have been canceled. Lez says there are no notable achievements that they are looking to execute this year, which seems to be the case for many organizations on campus as the pandemic continues.
Enrique Salas, the Overwatch League's team captain, is eager to start and see his team improve as they have been preparing all summer.
"This season, I am simply excited to see more people joining our organization," Salas said. "For Overwatch, there has been a lot of interest from students about our Academy team that helps get players familiar with the competitive aspect of gaming and leads into our Varsity team. "Over the summer, our team had regularly scheduled meetings where we would scrimmage other teams of similar rank. Individually, we ask our players to put time into playing the competitive ladder playing their roles but in solo queue.
"We would also review gameplay footage of our individual POV and just go over general analysis and theory crafting to improve." Salas continued. "Overall, I look forward to seeing local 'gamers,' see our teams improve, compete in tournaments, and am just happy to be a part of building the competitive eSports community here at NMSU."
The organization has nearly one thousand members on their discord server and are still recruiting for more members.
Leave a Comment
About the Writer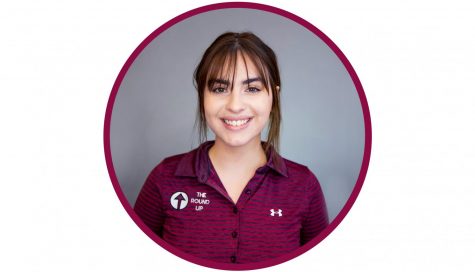 Mia Tontodonati, Sports Writer
Mia Tontodonati is in her freshman year and her first year at The Round Up. She attended Las Cruces High School and participated in Bulldawg Broadcast...