Corbett Center fitness center moving to Pinon Hall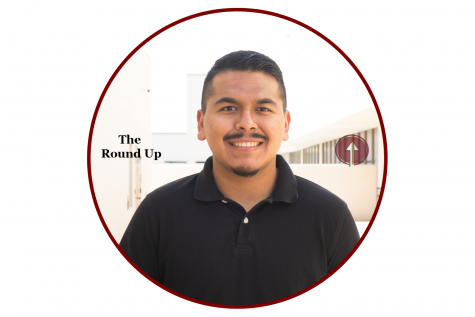 More stories from Luis Rios
The equipment from the New Mexico State University Corbett Fitness Center is moving to Pinon Hall and is set to be exclusive to residents living in the dorm.
The vacant area will transition into an E-Sports lab.
According to Vice President of Student Success Renay Scott, the decision was made by multiple NMSU departments including Facilities and Services, Housing, Athletics, Student Success, ICT and Business and Finance, to introduce an E-Sports lab.
"Once we identified opportunities in Corbett Center, a group of individuals determined the area that was formerly a fitness center was the best choice [for the lab]," Scott said.
Executive Director of Health and Wellness at NMSU Lori McKee, oversees what happens to the fitness center. She said the decision for the lab to be in the fitness center space was so the lounge can be more of a focal point in Corbett Center.
"The Vice President of Student Success was looking to find a central location for a new E-Sports lab, and they wanted it to be centrally focused where students hang out. They identified the place where our corporate fitness center as an optimal location for it. The fitness center area met their needs to facilitate that program," McKee said.
McKee said the new location is only going to be available to the residents of Pinon Hall, mainly due to security reasons.
"Because of the security and of it being at a resident hall, they only wanted it to be accessible to those students that live in that hall," McKee said.
McKee acknowledged that this can be a determent to non-residential students, but said she believes the decision will be positive to freshmen students.
"I think it's an inconvenience in that all students don't like to go to the big gym and so the smaller gyms are a little bit quieter and more personable. But we did think it was a positive movement for the freshmen because it was moved to the freshmen dorm. So, they have that facility right there in their dormitory so they wouldn't be walking across campus at night to go to the big rec center as they're gaining their bearings here in NMSU," McKee said.
According to McKee, the fitness center will occupy an unused classroom area in Pinon Hall with two rooms; one room for weights and another for cardio.
Scott said the plan is to put gyms into other dormitories at a later date.
"I hope that having a small fitness center in Pinon and hopefully in other dorms in the future, that students would have access to exercise equipment during extended hours when the Aggie Fit Center is not open. Additionally, students may find it more convenient to have a small fitness in their dorm because it allows them to be closer to their living facility," Scott said.
While they considered other areas in Corbett for the E-Sports lab, such as Pete's Place Computer Lab, McKee said they considered the usage in the computer lab "too high" compared to the fitness center.
Data from the fitness center's fiscal year between the months of July and December 2019 show a decrease from 1,061 people in August at peak, to 227 people in December.
Recent NMSU graduate Nicholas Arias, said he has been in both the AC and the Corbett Fitness Center. He said he doesn't agree with the decision to move the gym out of Corbett Center.
"I think's that's kind of a stupid idea. I mean granted, you have the AC which is pretty good. I think the AC is good for, you know, people who really want to be serious about it right. The Fitness Center was like the Planet Fitness of the gyms here, for good beginners. For that to be taken away is a little stupid. I think having those two things open so if say the AC was packed, I could just go to the one here on Corbett," Arias said.
The E-Sports lab in Corbett Center is set to open this spring semester. The opening of the fitness center in Pinon Hall has yet to be announced.
Leave a Comment
About the Writer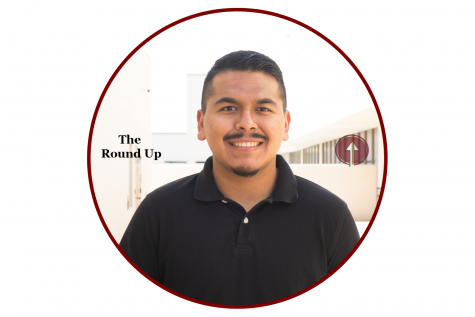 Luis Rios, Lifestyle Writer
Luis Rios is a senior entering his fourth year at The Round Up and his second year as Political Writer. As he works towards completing his major in Journalism...