CMI professor presents research on environmental design for Research and Creativity Week
Hang on for a minute...we're trying to find some more stories you might like.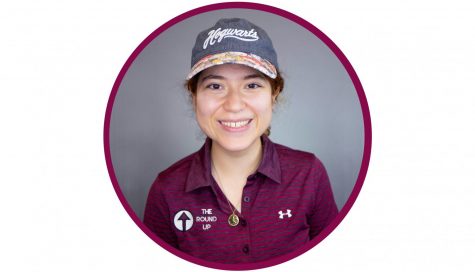 More stories from Lauren Roman
Professor at the Creative Media Institute Derek Chase presented his research on environmental design to students and interdisciplinary attendants for New Mexico State University's Research and Creativity Week last week.
Stephen Pate, physics professor and chair of the University Research Council, said Research and Creativity Week's goal was to "present the many facets of research and creative activities at NMSU," according to the NMSU News Center.
Chase said his research was about "being able to paint concepts procedurally and quickly."
"So, it's about how you can build environments without thinking too much about it," Chase said.
According to Chase, the subject of generative design was a topic that interested him explore ways to "quickly produce designs that fit the main theme." The first "short" Chase presented was a project based on "The Minpins," a book written by Roald Dahl.
"It was a good one because it was a children's book, and it was a fun idea about these little people who would live in these trees with this massive monster called a Gruncher that would eat them," Chase said.
Chase redesigned the environment by addressing questions surrounding the visual development of the forest.
"So, one of the things I interpreted was the way they get in doorways through the trees. But, I thought, 'if I'm redesigning this, how can I re-interpret that?'" Chase said. "So, I thought the Minpins would have magic to put their hands in the knot in the wood to activate the door. That way it's more inclusive and interactive."
The second "short" contrasted with the first by being based on a novel due to a desire Chase had to extend his research to a longer narrative. The "The Thief of Always" by Clive Barker tells the story of an old man who lures children to steal their youth.
"He lures them in what's called a Holiday House," Chase said. "In the mornings it's springtime, in the afternoons it's summertime, in the evenings it's Halloween and at night it's Christmas."
Chase said he saw potential in re-creating the seasonal houses that the author presented.
"I wanted to design the houses for that. So, in the visual development, I explored how you can generate houses quickly and get a variety, while still fitting the main theme," Chase said. "In the presentation, I had a set of houses for each season."
Ross Marks, Eddie Bakshi, Rajeev Nirmalakhandan and Mitch Fowler also presented their research within the CMI department.
"It's cool because we get to know them on a day-to-day basis and we see them teach in the classes, but it's fun to see the different routes people go," Chase said.
Hang on for a minute...we're trying to find some more stories you might like.
About the Writer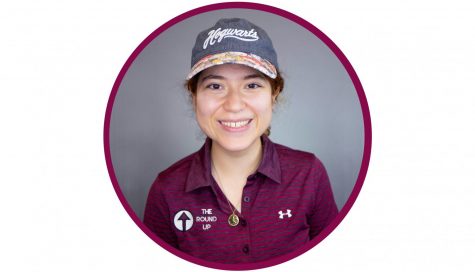 Lauren Roman, Staff Writer


Lauren Roman is a junior double majoring in Animation and Marketing at New Mexico State University. She has been a staff writer for the Round...