NMSU receives emergency funding from CARES Act due to COVID-19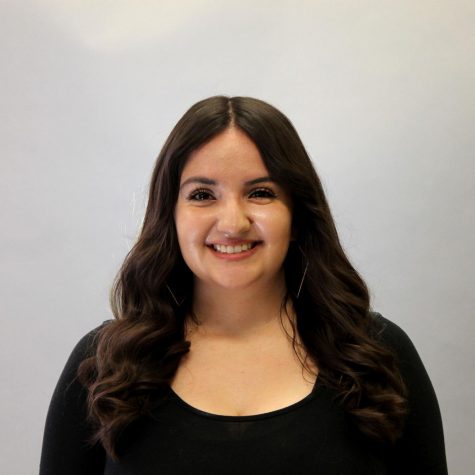 More stories from Aimee Ryan
As a result of the Coronavirus Aid, Relief, and Economic Security (CARES) Act, New Mexico State University received approximately $14 million in emergency funding through the Higher Education Emergency Relief Fund (HEERF).
NMSU is required to use no less than 50% of this funding, which is at least $7 million, on directly funding students through emergency reliefs grants. The remainder of the funds will be used to cover costs associated with significant changes to the delivery of instruction.
The Office of the Dean of Students sent an email to all NMSU students on April 29 announcing that NMSU will begin awarding eligible students grants from the HEERF. An eligible NMSU student must fill out the CARES Emergency Funds Request online form to receive this grant money.
"These funds are to assist qualifying students who experienced unexpected costs resulting from on-campus disruption caused by COVID-19," the email read.
The CARES Emergency Funds Request deems an eligible student one who qualifies for Title IV funding, meets Satisfactory Academic Progress federal regulations, has completed a 2019-2020 Free Application for Federal Student Aid (FAFSA) and is not taking all of their classes online.
Dean of Students Ann Goodman said the university has been "coordinating the logistics" to acquire additional funding or find different resources for ineligible students to receive emergency relief.
"There has been a tremendous response to the application process and the Financial Aid staff have been working diligently to review those applications as quickly as possible." Goodman said. "There are eligibility requirements and some students will not meet those requirements – the names of those students are being forwarded to our department who are working to identify possible financial resources to assist them,"
In addition to directly funding students, NMSU also has plans in place to cover expenses that came about from the novel coronavirus reaching the area.
Andrew Burke, senior vice president for Administration and Finance, said that NMSU's earliest financial impact began on March 30, after the conclusion of spring break. This was when complete online instruction at NMSU began and the university announced it would prorate student's semester plans for housing, dining or combination of both and a requested a refund. Burke said this semester, the university will spend nearly $3 million in reimbursing these students.
Another area of funding focus for NMSU includes costs associated with online instruction technology and revamping technology in the classroom over the summer. Costs associated with remote instruction and providing technology to faculty, staff and students throughout this semester alone cost the university "several hundred thousand dollars," Burke said.
As early as the middle of March, shortly after COVID-19 hit New Mexico, NMSU was able to gain access to Zoom, a teleconferencing software that has allowed course lectures, student organizations and other university meetings to take place virtually.
As for summer plans, Burke said there is a plan to use about $500,000 to implement new technology in about 40 classrooms across the NMSU system. This technology, such as microphones, cameras and monitors, will be installed so that classes can be offered "in a normal instructional way, but through video," Burke said.
Since spring 2020 instruction has moved completely online, NMSU President John Floros has repeatedly said that fall 2020 instruction is scheduled to have in-person and online classes and that NMSU is continuously monitoring the threat level of the COVID-19 pandemic.
With this new set of technology in several classrooms, Burke said students can still attend class without stepping foot on campus in the future, should there continue to be stay-at-home orders in upcoming semesters.
According to Burke, NMSU has about a year to implement funding from the CARES Act and that the university will continue to evaluate its needs from one semester to the next. A portion of NMSU's funding will also go out to its community colleges, Burke said.
On May 8, NMSU Chancellor Dan Arvizu also mentioned the usage of remote learning in the university's future.
"Plans have already begun for our eventual return to campus, likely through a variety of in-person and remote learning and working techniques," Arvizu said.
Higher education institutions are not allowed to use funding from the HEERF for "payment to contractors for the provision of pre-enrollment recruitment activities; endowments; or capital outlays associated with facilities related to athletics, sectarian instruction, or religious worship," as outlined in the CARES Act.
Students in need of more information on the CARES Emergency Funds should contact the Office of the Dean of Students or Financial Aid.
Leave a Comment
About the Writer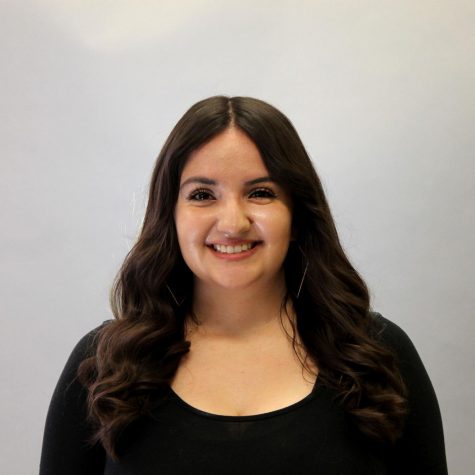 Aimee Ryan, Managing Editor
Aimee Ryan is a senior and Southern New Mexico native entering her fourth year at The Round Up and her first year as an editor. She worked as a staff writer...