Interstate-25/East University Avenue road construction on track for 2021 completion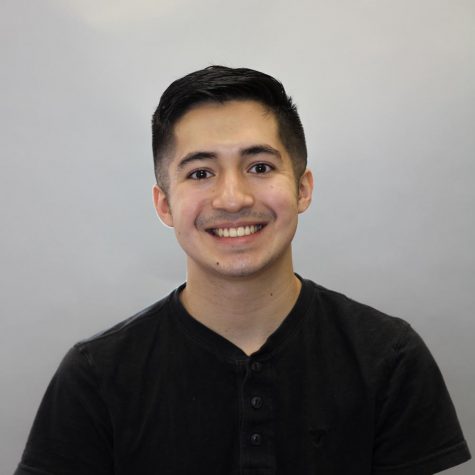 More stories from Ryker Bilvado
Construction near New Mexico State University along Interstate 25 and University Avenue isn't expected to clear up until the middle of 2021.
Ami Evans, the public information officer for the New Mexico Department of Transportation said though the project is about a year from completion, it is near the halfway point.
"Overall we've been able to speed up, the vendors provide equipment to us are shut down or impacted by the pandemic, this takes longer for materials to get to us," Evans said.
The construction, which rings in at a grand total of $33.3 million, began in January of 2020. It will add a new bridge over I-25, new on and off ramps for the highway and University Avenue and will add a Triviz Drive underpass under University Avenue with two new roundabouts both north and south of the new Triviz drive underpass.
The project aims to provide direct access to NMSU, Evans said, and is on track partly due to the pandemic. NMSU students and faculty shouldn't be experiencing any difficulty getting to and from campus either, she noted.
"It's not that big of an impact due to corona and it's much easier to get construction done due to no traffic.  Really, no impact to NMSU, all lanes are open right now," Evans said.
President of the Associated Students of NMSU Mathew Madrid, said the construction will benefit traffic on game day as well as increase general accessibility to the university.
"I think it will be great for our school.  NMSU has a big problem with traffic during football games…   it will help people get in and out a lot quicker," Madrid said.  "Overall, making it much safer for everyone."
According to Vincent Vaccaro, owner of Lorenzo's Restaurant, said the construction has yet to impact his business.
"I think they're doing an amazing job, it's been 99% hassle free, the work is incredibly laid out and the workers are great and I couldn't be happier," Vaccaro said.
Construction is being completed by La Calerita Construction, LLC, a local company who also worked on the I-10/Avenida De Mesilla intersection and the I-10/I-25 roundabout interchange.
For road construction updates, visit www.nmroads.com