NMSU Graduate Workers aim to unionize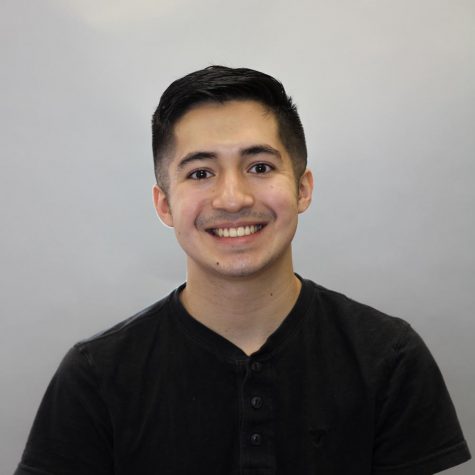 More stories from Ryker Bilvado
Amid the COVID-19 crisis, Hasan Rahman's father died.
Rahman, a New Mexico State University Ph.D. student and graduate worker, returned to Bangladesh to tend to his family but had to return to NMSU to continue his graduate studies.
Rahman is among the 1,000 graduate employers dealing with the COVID-19 pandemic, studies and a low graduate worker wage.
Rahman is not alone, and graduate students at NMSU plan to organize into one voice to fight for improved working conditions.
The graduate workers at NMSU are beginning the process of unionizing. NMSU Graduate Workers United, as they call themselves, said they face issues such as no tuition reimbursement, lack of proper health insurance and must live a life of poverty due to low wages.
The average salary for a graduate worker at NMSU is $18,162 per academic year, and, after subtracting the cost of annual tuition (roughly $6,311) the remaining funds are around $11,851.
Compared to the current federal poverty line according to the U.S. Department of Health and Human Services at $12,760, the graduate worker salary comes up nearly $1000 shy.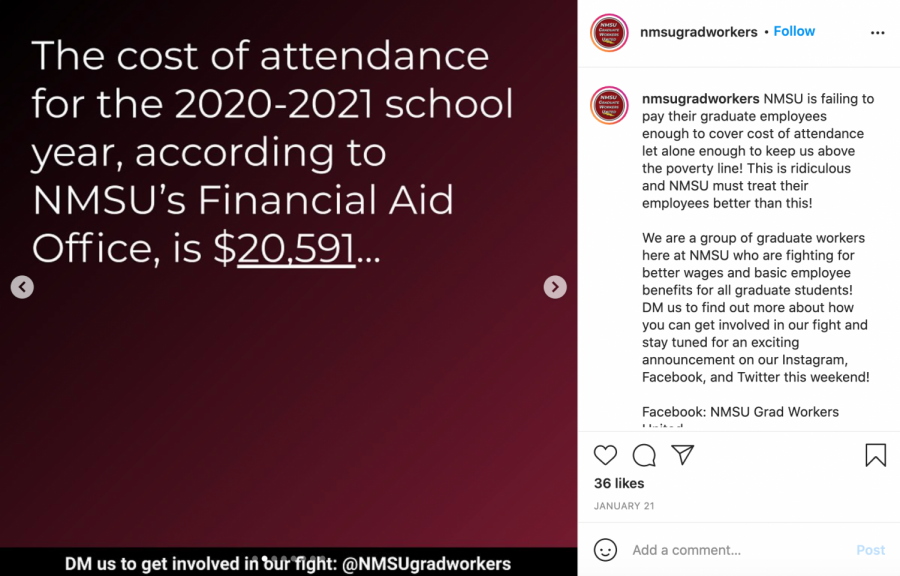 Additionally, the group said domestic graduate workers are forced to find a health insurance plan on the open market, which makes it costly for those with preexisting medical conditions.
According to Graduate Workers United, a recent poll showed that 59% of Graduate workers are not able to find sufficient coverage on the marketplace.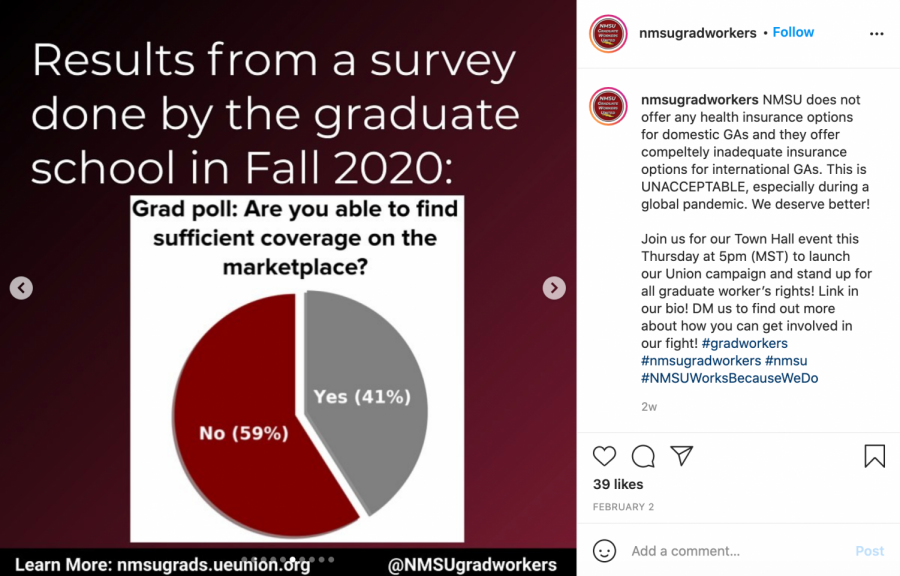 James Lewis, Ph.D. student and graduate worker at NMSU spoke about the importance of Graduate Workers and their role in the university.
"Honestly, the educational and research quality at NMSU would drop dramatically," Lewis said. "GAs [graduate assistants], TAs [teacher's assistants] and RA's [resident assistants] are absolutely essential to the university. As we say, 'The University Works Because We Do.'"
The plan to unionize is simple, Lewis said, noting the first step is to get a supermajority of graduate workers to sign union authorization cards. After that, the state labor board can authorize the move to officially become a union.
Lewis said once the union becomes official, the graduate union can negotiate a contract for tuition reimbursement, proper health insurance and better wages.
"Tuition coverage and proper health insurance provided to graduate workers is nothing new," Lewis said. "These things are provided at other universities, that fact that NMSU doesn't offer these things makes it quite rare."