When should NMSU students expect a COVID-19 vaccine?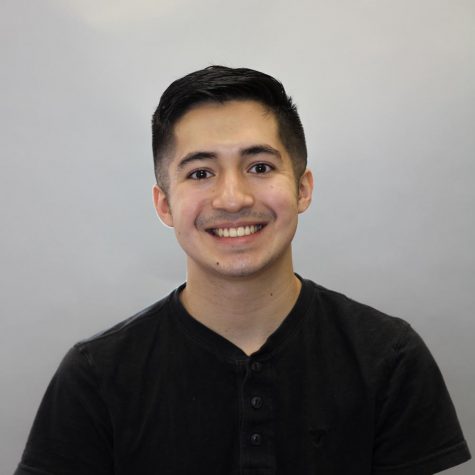 More stories from Ryker Bilvado
For some students at New Mexico State University, the COVID-19 vaccination won't be available until this summer.
Jon Webster, COVID-19 Project manager for NMSU, said that the New Mexico Department of Health is currently vaccinating the 1A and the first half of 1B of the New Mexico population, with phase 2 being open to the public this summer.
According to the NMDOH, phase 1A includes hospital personal, resident and staff of long-term care facilities, first responders, congregate setting workers, persons providing direct medical care and other in-person services, home-based health care workers and hospice workers.
1B includes those aged 75 and over, persons 16 and up at risk of COVID-19 complications, frontline essential workers who are unable to work remotely, and the vulnerable population. 1C includes those 60 and over and other frontline workers who are unable to work remotely. Phase 2 includes the general population.
"How fast the NMDOH is able to get people vaccinated is linked to the number of vaccines NMDOH is able to get," Webster said. "If we had enough to vaccinate everyone in Las Cruces we would stay up day and night making sure everyone gets the vaccine."
NMDOH is giving out the Pfizer and Moderna COVID-19 vaccine. The Pfizer vaccine consists of two doses, 21 days apart according to the Centers for Disease Control. The first dose helps build protection to COVID-19 and the second is a booster shot that "is needed to get the most protection the vaccine has to offer," the CDC reported.
According to rankings from Becker's Hospital Review as of Feb. 2, New Mexico was ranked #2 in state vaccination rollout with 275,224 doses administered in the state of New Mexico.
"NMDOH gives us the marching orders on vaccine distribution, the vaccine comes the day of in a truck from Albuquerque. It's not stored here on campus," Webster said.
According to the NMDOH, as of Feb. 1, New Mexico has had 174,550 total COVID-19 cases along with 3,295 deaths. With seemingly no end in sight, COVID-19 cases continue to climb by the day. It is still advised even after receiving the vaccine to wear a mask as there's not enough data to show how the vaccine affects us, Webster mentioned.
"Every one of us wishes we had a crystal ball to tell when this will end, but there's no way to tell," Wester said.
NMSU is part of a network set up by the NMDOH to distribute the vaccine statewide. Webster noted that NMSU has no control over who gets the vaccine. Occasionally, the Aggie Health and Wellness center is used as one of the distribution sites that administers the vaccine.
Though rare, receiving the vaccine can include symptoms including mild fever, body aches and chills. Karina Carrillo, Certified Nursing Assistant at Mountain View Hospital, and a sophomore at Dona Ana Community College reported she had these symptoms, and said she noticed that frontline workers are more likely to get these symptoms than people who aren't. Despite these symptoms, Carrillo mentioned that getting these symptoms is better than getting COVID-19.
Students can register for the COVID-19 vaccine at https://cvvaccine.nmhealth.org