NMSU Black Programs hosting events in honor of Black History Month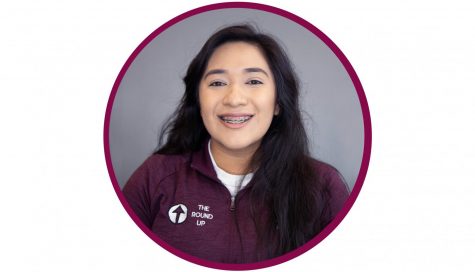 More stories from Victoria Del Toro
New Mexico State University prepares to honor Black History Month during February with events hosted by the Black Student Association. This year also marks 50 years of service for the NMSU Black Programs.
Kimberly York, co-program director of the Black Programs, said one of the events the association will host is the return of NMSU alumna Sarah Joyner, Miss Georgia United States 2019, to speak about her personal journey. The event will take place Feb. 13 from 5:30 p.m. to 7:30 p.m. in the NMSU Corbett Center Doña Ana Room.
"One of the highlights is, we're bringing in an alum, Sarah Joyner, who is a social work alum, and she focuses on cultural awareness and cultural diversity," York said. "She is also bi-racial, talking about her experience and how we as an institute can better support students that identify as bi-racial."
In the Corbett Center Ballroom on Feb. 12, the association will be hosting "1520 Sedgwick Ave. The Evolution of Hip Hop" from 8 p.m. to 11 p.m. to speak about how music has influenced their culture through the years.
Feb. 19 will be "The New Negro Movement: Harlem Renaissance Experience" in the Corbett Center Ballroom from 6 p.m. to 10 p.m.
Feb. 21 will be the "Creative Expression: Exploration of Music, Art, Dance and the African American Experience" at Rentfrow Hall dance studio 103A from 5:30 p.m. to 7:30 p.m. A west-African drum and dance group will be in attendance to instruct in hands-on experiences.
On Feb. 26, a tabling event for Black Health Matters will take place in the Corbett Center Aggie Lounge. It will only consist of vendors in the health discipline, whether it be counseling or hair, to encourage those in attendance to maintain both physical and mental health.
Patrick Turner, acting director for the Black Programs, explained the importance of continuing to hold events every February with the goal to educate and inform even beyond Black History Month.
"When we talk about American history and about African American History, it's all the same History," Turner said. "You know, but often times you only get a portion of the story being told so we have to continue to tell our own stories. So that's why I think it's still very important that we recognize this history. When we get to the point to where diversity and inclusion is just ingrained into our overall culture that we live and we breathe in and there's equity across the board then I think that we can look at and limit these things. "
The NMSU Black Programs will continue events past February, with "Black Student Speak Out!" on March 11 and the "Let's Talk About Addressing Suicide and Mental Health in the Black Community" at the Black Programs Study Lounge in Garcia Center 135 from 6 p.m. to 8 p.m.
Fall 2019 saw the beginning of a partnership between the Black Programs and the NMSU LGBT+ Programs with the first Drag Ball. According to Turner, the two programs will be working together to bring a performer in the spring semester to speak on their journey of being transgender and black.
Turner expressed the drive of all involved to continue to offer programs and services for the population of students that have been marginalized.
"My philosophy again is that it's not just about Black Programs, it's about all students having access, equal access to a quality education," Turner said. "So, I'm happy that they have been here for 50 years, so that is definitely something to celebrate, but there is also the whole how much more can we do? That's one big thing the students are happy about."
NMSU student Alyssa Ellison marked down her own anticipation for the upcoming events.
"It's pretty cool getting to see everything that they do," Ellison said. "You get to go in and learn more about a different culture you basically don't know anything about except what they teach in like high school."
Leave a Comment
About the Writer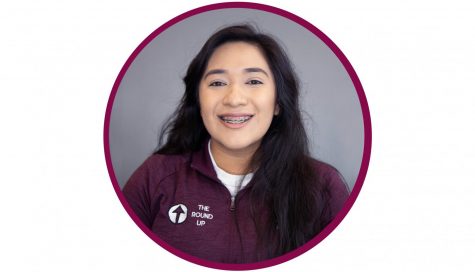 Victoria Del Toro, Staff Writer
Victoria Del Toro is attending her third year at New Mexico State, majoring in Animal Science with a minor in Equine. Her goal, after graduating with her...