NMSU Athletic Department and local brewery create first collegiate whiskey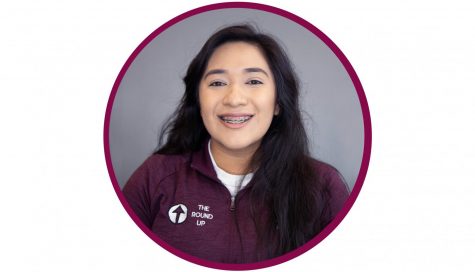 More stories from Victoria Del Toro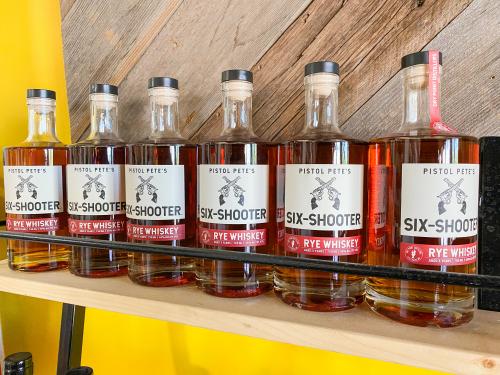 New Mexico State University Athletics saw the product of their collaboration with local brewery hit the shelves Nov. 12 in local supermarkets and gas stations. Together, they presented the first collegiate whiskey, Pistol Pete's Six Shooter Whiskey.
Chris Schaeser, NMSU Alum and Co-owner of Dry Point Distillers, explained how the idea of a collegiate spirit had been a long time in the making and had been brought to life by Athletics Director Mario Moccia.
"We looked into it a little bit," Schaeser said. "But you know we got busy with things and would, you know, come up every once in a while, and then it was actually Mario Moccia, the Athletics Director, who got the ball rolling in a big way. In March, when we first got shut down due to the pandemic, we, you know myself and the whole NMSU team kind of worked on it."
As a proper whiskey is known to require years to age, he explained that they decided to purchase an already aged rye whiskey while the one they distilled began its own aging process in March. From March, the original Pistol Pete's Six Shooter will take up to three years to age.
NMSU student Jayden Greene was surprised to hear how the future collegiate whiskey will be one brewed from Dry Point Distillers.
"I guess it's wild that we're not getting the original whiskey, you know," Greene said. "But I'm looking forward to see what the one they brew will taste like, if there will be a difference even if it's a little or something."
According to Shaeser, sales have already reached over 1000 bottles, exceeding all expectations he'd previously set for this venture. From the money gained through the spirit's sales, 12% will go to the university's athletic department as a revenue to fund all student athletes and the programs and services they offer.
Shaesar explained how the popular project product gave him the ability to keep his employees hired and keep his small distillery in business.
"Well, I mean this is a huge opportunity for me," Schaeser said. "A real small business I've been open for two years, slowly growing, and then we're definitely hit hard with the pandemic and so this is a huge lifeline."
The whiskey, marked at approximately $37.00, is available for sell at Kelly Liquors, Toucan Market and Pick-Quick locations on Sonoma Ranch, Del Ray down Rosser and West Picacho on South Main. The spirit is also available for purchase at the Dry Point Distillers located on North Mesilla on Calle de Alvarez.
Unfortunately, due to current laws, Dry Point Distillers is not able to ship Pistol Pete's Six Shooter or any other alcoholic beverage. They are looking to put out the whiskey in 375 ml bottles, and they are also looking at distributing the spirit in Albuquerque.
Leave a Comment
About the Contributor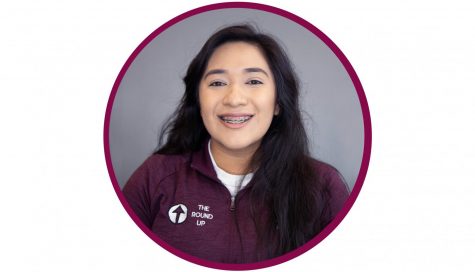 Victoria Del Toro, Staff Writer
Victoria Del Toro is attending her third year at New Mexico State, majoring in Animal Science with a minor in Equine. Her goal, after graduating with her...