Aggies destroy Western NM 92-46 in season opening victory
Hang on for a minute...we're trying to find some more stories you might like.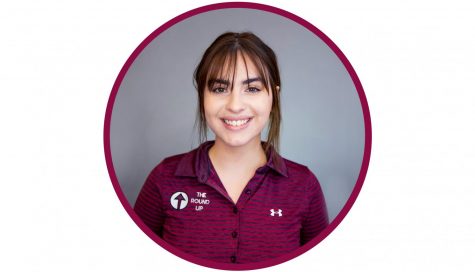 More stories from Mia Tontodonati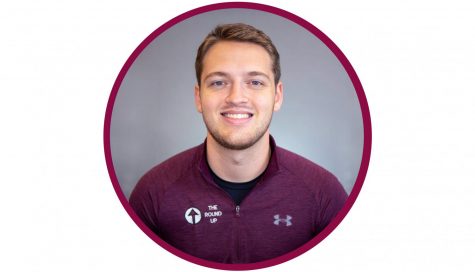 More stories from James Martin
New Mexico State is a good basketball team, and while facing D-II Western New Mexico to start the year doesn't give the most accurate serve as the most accurate barometer for just how good, a 92-46 wire-to-wire throttling of WNMU doesn't offer any reason to think this team isn't who they've been built up to be since last season's historic campaign.
The Aggies got out to an unsurprisingly blazing start, beginning the game with a 16-0 in the first five minutes of the game. WNMU would end the run with a three after the initial media timeout — and go on to hit 10 for the night in what was their lone bright spot — but the pattern of the game would remain the same.
Ten of 11 Aggies that saw time on the floor registered a bucket, with five scoring double-digits (led by Jabari Rice, who poured in a career high 21 on just nine shots), with the team finishing with 55% shooting compared to a measly 29% for the Mustangs — just utter domination.
Head coach Chris Jans was well aware of the state of the game early, but there's still something to be gained every time a team takes the floor, and the Aggies did what they were suppose to do, according to the reigning WAC Coach of the Year.
"You gotta start somewhere," Jans said of the game. "For the most part, I thought our guys handled the situation pretty well… Coach Cross is a friend of mine, and he got the job late, and he scrambled all summer to put the team together, and obviously, they were outmanned, and you could tell it from the jump.
"We anticipated that as coaches, but we kept telling them, 'hey, play against the game, play for the video, play to get better and not get caught up in the score,'" Jans continued. "That's probably the brightest spot for me because they handled it in a mature way."
The Aggies didn't get complacent, which is all you can ask for in a game that's practically decided at the tip.
"[It's like] we're practicing against someone else — have that mentality of how we want to play and what's important to us and just think of it as practice," Jans said of the approach toward the game after it was blown open. "You're getting to play against someone else instead of each other. Treat it with respect… I thought they did that for the most part."
The level of competition ramps up quickly and intensely with NM State traveling to El Paso to take on a much improved UTEP ready to showcase last year's talented transfers in an early season rivalry showdown next Tuesday at the Don Haskins Center.
"The competitions gonna go up big time. Quick. Next week is amazing, and the week after and for the next three weeks — I mean it's on," Jans said. "We've got to play high-level players, high-level coaches, quality programs, and we won't play a game like this for a long, long time if ever again for the remainder of the season… I expect their focus to intensify. I expect their approach to intensify because when those games come they come hard and fast, there are not many breaks in between."

Hang on for a minute...we're trying to find some more stories you might like.
About the Writers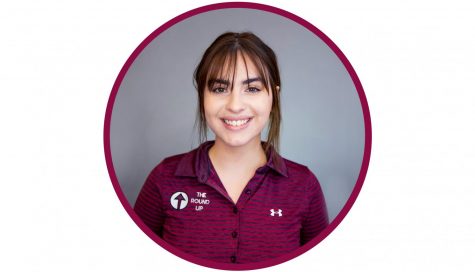 Mia Tontodonati, Sports Writer
Mia Tontodonati is in her freshman year and her first year at The Round Up. She attended Las Cruces High School and participated in Bulldawg Broadcast...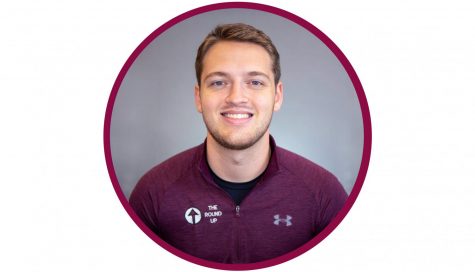 James Martin, Sports Editor
A Las Cruces native, James Martin enters his third year at The Round Up and first as assistant editor. The junior loves Minecraft and good vibes...