Aggie basketball legend Randy Brown's return to NM State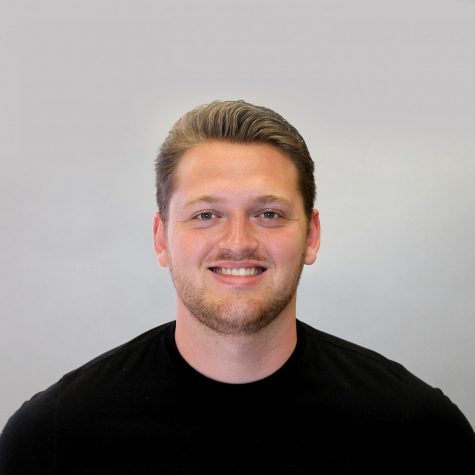 More stories from James Martin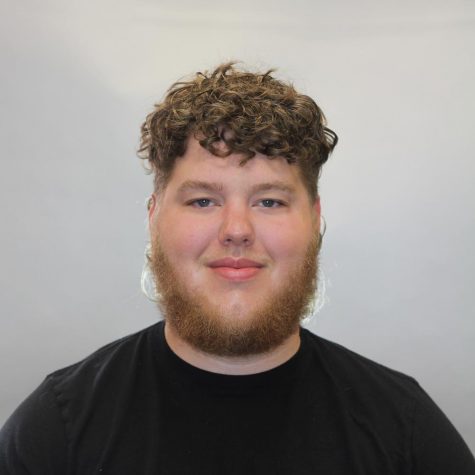 More stories from Trent Nickell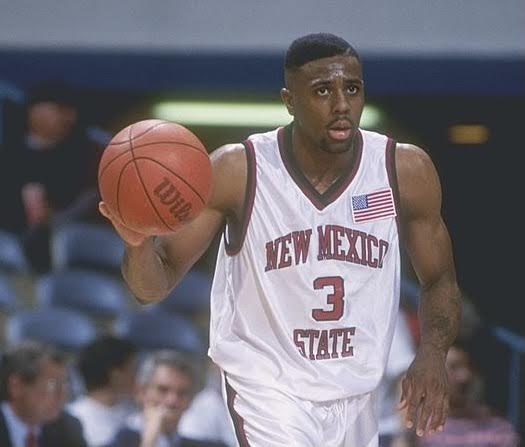 It's not often you hear about athletes who have achieved immense success in the sports world returning to academia after reaching the mountain top of the sports world, making New Mexico State basketball legend Randy Brown's comeback to the classroom all the more special, with the former Aggie coming back home to get his degree.
The three-time NBA Champion's return to NM State comes with the ultimate goal of becoming a coach at the university, with a bachelor's degree required to take over the reigns if the opportunity were to ever arise.
"In 1991 when I went into the draft, I immediately went to NBA camps and it was a lot of traveling and workouts — stuff like that. It took me away from my studies, so I was not able to graduate and graduating was not in my plans. I didn't think I needed to graduate until I wanted to be a coach at New Mexico State… That's what really propelled me to come back to school and get my degree," Brown said when asked about his motivation to return to the university. "It took away an option… I wanted to be able to give some of my knowledge back to the collegiate athletes and I wasn't able to do that because I didn't have a degree. So, coming back and getting my degree at 52 years old — it's been really rewarding and it opens up more options for me if I am able to coach at the college level." 
Brown's draw to NM State in particular comes from a long-held attachment that's been there since the Chicago-native came to Las Cruces from the University of Houston back in 1989, citing the abundance of help to figure out a path to return from the university and the rewarding feeling to graduate an Aggie after all these years.
As much as the university has given Brown, it's fair to say the favor is owed, with Brown and those late 80s/early 90s teams ushering in a new era of Aggie basketball that set the stage for NM State's position as a perennial mid-major powerhouse today.
"A lot of people probably don't even know that my '89-90 season, New Mexico State was the co-conference champions with the eventual NCAA Tournament champions which was UNLV… Those two years at NMSU were great. I learned a lot being given the opportunity to play and I think that was what enhanced my chances to become a professional," Brown said. "Everyone was seen as a captain, everyone had a voice and everyone's opinion mattered. I think that's what made us a better team, it made us a better team because we were all coachable and we coached ourselves.
"Coach McCarthy was a huge disciplinarian coach, but we made his job a little bit easier because myself and my teammates — we trusted each other, and we held each other accountable. Like I said, we were able to coach each other and we were able to communicate with each other, and I think that was the biggest impact that we made on each other as a team and our careers going forward." 
That positive career trajectory translated to a promising plunge into the professional ranks when Brown was drafted by the Sacramento Kings with the 31st pick of the 1991 NBA Draft, where he went from an underrated name to a top level contributor in the pros.
"I remember I was in the 1991 draft and knew I was good player, but I didn't know how good, or I did not foresee my career going into the NBA. I knew I was going to give myself a shot and as time went out through the summer — I was able to compete in various NBA camps which really put me on the map as an NBA player," said Brown. "I went from not talked about and being not drafted at all, to being considered by various teams at the sixteenth pick which did not happen, and I ended up being drafted thirty-first to the Sacramento Kings.
"The opportunities, the relationships that I developed at New Mexico State helped me with the NBA. It taught me leadership, it taught me teamwork, it taught me hard work and those were things that teams knew they could get from me. I think that is what helped me out through my twelve-year career." 
After four seasons with the Kings, Brown came home to the Chicago Bulls in 1995 — the first full season back for Michael Jordan in his return to the hardwood. Brown's first three years back in the Windy City since his upbringing marked the back-end of the Bulls dynasty, claiming a second three-peat and putting together what was arguably the greatest season in the history of the game in 1995-96 as part of the 72-10 championship team.
With characters and all-time names like Jordan, Scottie Pippen, Dennis Rodman and Phil Jackson around, it's no surprise Brown has plenty to reflect on, especially when talking about who many contend is the best to ever play the sport, during his time with the team.
"I grew up in Chicago, so I was a Michael Jordan fan before I even became a teammate of his. So, the only thing I saw was what everybody saw on TV — the high-flying dunks and the tongue wagging — but when I became his teammate, I realized how much of a practice player this guy was," Brown said. "He was a stickler in practice, he was a professionalist and fundamentally sound. He took practice seriously and that was something you usually don't get from star players. He was really really hard on me and my other teammates in the terms of practice and that was one thing that I had no idea that he was that type of guy.
"But the wildest story ever, that my teammates would know and I am pretty sure some people have heard this before, is that Phil Jackson has a practice during Thanksgiving that he calls 'The Turkey Trout.' It is basically the guards (all the small players) against the centers and forwards (the bigger players). There are no referees, so it's basically a basketball game just with no referees. We had a score keeper and nobody would believe you that Michael Jordan scored 100 points in a practice game — it was one of the most remarkable performances I had ever seen ever from a player in a practice game. For that reason, our practices were so tough and it made the games a little bit easier… That was the day I became a fan all over again. True story." 
All the success and experience Brown accrued over the course of his NBA career, which spanned 12 seasons and featured stints with the Celtics and Suns after his Bulls run, provided the Aggie legend with a wealth of life experience and stability, but value finishing your education carries beyond the court has since shown its importance.
"I base this on basketball, because that's my comfort level and I told the New Mexico State men's basketball team and I wish I had an opportunity to talk to the ladies as well — there are only 60 NBA players that will be coming to the NBA from college basketball and you're talking about thousands of thousands of players that are competing for 60 jobs. The most important thing that I can tell an athlete today is to get an education," Brown said. "The ball is going to stop bouncing one day and there is not going to be any sports, but the education gives you an opportunity to carry on your knowledge of the sport and that does not leave you. I think that opens up doors for you to go into coaching, if you want to go into speaking and stuff like that.
"So I tell athletes all the, time don't let me deter you from going after your goal of playing professional sport, but at the same time the education is most important. It is what you can fall back on, injuries can happen, anything can happen, I just tell them hey there is an opportunity to get your education while you're perusing professional sports, so you have to take advantage of that." 
View Comments(1)
About the Contributors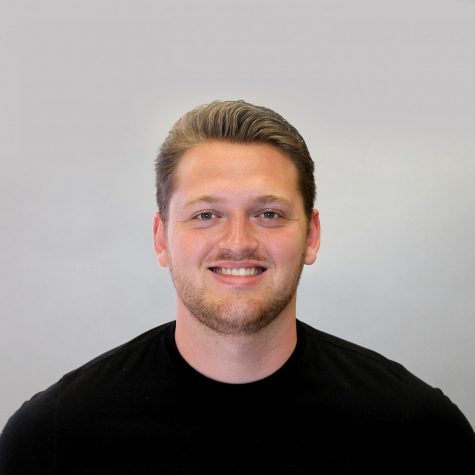 James Martin, Sports Editor
A Las Cruces native, James Martin enters his fourth year at The Round Up and second as Sports editor. The senior loves Minecraft and good vibes and is...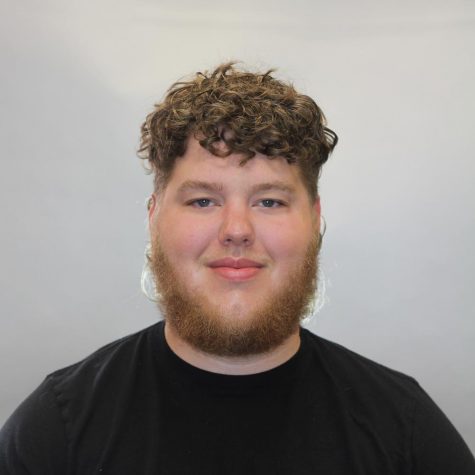 Trent Nickell, Sports Writer
Trent Nickell is a junior at New Mexico State University and in his first year at The Round Up. He is currently studying Communication Studies and is loving...