NMSU provides students with resource list to aid online transitions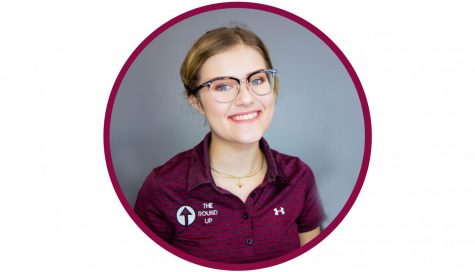 More stories from Jensen Stell
The New Mexico State University Student Success and Enrollment Management Team has compiled a list of student resources that can be utilized for the remainder of the semester.
"Because of the unique situation we are experiencing resulting in moving all courses to on-line delivery, we wanted to be sure you had a quick guide at your disposal to assist in answering any questions you may have," stated a letter at the beginning of the list from SSAEM.
The list provides information on how to access resources such as Aggie Cupboard, Education Abroad, Financial Aid Operations and much more.
Also included on the list is how to change one's grading format from letter grades to satisfactory/unsatisfactory grading. S/U grades do not weigh upon GPA, but do still count towards degree credits.
This choice is available to all NMSU students until May 6, 2020 at 11:59 PM. NMSU recommends you speak to the necessary academic and financial advisers as well as professors before making the switch.
According to NMSU's commencement page, there will not be an in-person commencement ceremony for May 2020.
"We are extremely disappointed, we will not be able to host the in-person Commencement Ceremonies this May 2020 due to state and federal regulations of social gatherings," reads a statement on NMSU's commencement page.
"The May Ceremony will be held virtually to ensure our graduates are recognized for their many accomplishments."
NMSU sophomore Jenna Dunlap said she thinks the university has done a good job of making sure there are plenty of available resources for students.
"NMSU has handle[d] the COVID-19 [crisis] well in terms o[f] resources and information sent out to students. I think that everything has been well communicated and that they are still trying their best to provide various resources to the students," Dunlap said.
Dunlap added that something she thought could have been handled differently is the issue of on-campus housing, with students being asked to move out if they left Las Cruces for spring break.
"One thing that I believe should be handled a little differently is the on-campus housing. If someone in housing left during spring break, they aren't allowed back and this adds so much stress and unwanted worry to the students who didn't know this until after they left," Dunlap said.
Dunlap added her professors have also been very helpful to her in this time.
"Most of my teachers have been extremely understanding and lenient due to the craziness that's been happening and I think that it's good because it's adding less stress to the students," Dunlap said.
Other updates were also included in the list, regarding information about dropping classes, telehealth services and building closures.
The last day to drop a full-term class with a W is now April 17th at 4:59 PM. To contact University Records to do so, one can visit records.nmsu.edu or call at 575-646-3411.
The Aggie Health and Wellness Center remains open, and recommend that you call ahead of time at 575-646-1512 to schedule an appointment. Patients should expect a screening before they are allowed to enter the building.
Counseling is still available via tele-counseling services. To schedule an appointment, call the number above or email [email protected].
The James B. Delamater Activity Center and NMSU Aquatic Center are closed until further notice.
About the Writer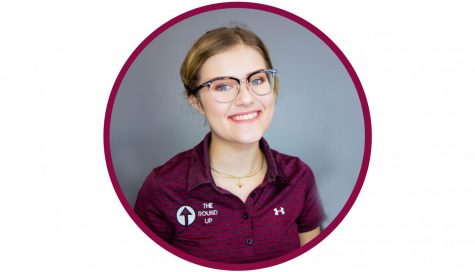 Jensen Stell, Staff Writer
Jensen Stell is a second-year staff writer for The Round Up. She began as a staff writer her freshman year at NMSU. She focuses her reporting on the arts...