NMSU Art Museum creates online programming in collaboration with Labor: Motherhood in Art exhibit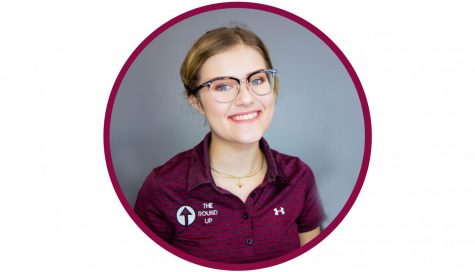 More stories from Jensen Stell
The New Mexico State University Art Museum has created weekly online programming in collaboration with their grand opening exhibit Labor: Motherhood & Art in 2020 titled Alone/Together.
The six programs, three of which are upcoming and three ongoing, are programs that were intended to be set in the Labor exhibit. These programs will be weekly throughout April.
Curator of the University Art Museum Marisa Sage said Alone/Together will run for as long as quarantine for COVID-19 is in place.
"As long as this global pandemic goes on, we will attempt to have Saturday events," Sage said.
According to the Alone/Together page on UAM's website, the hope is to provide "meaningful and accessible art-based content" to the local and global communities.
"We are confident that art will continue to play a crucial and valuable role in times of crisis by providing compassionate and community-minded avenues for creative expression," as stated on the web page.
Sage said a "big part" of Alone/Together is to make people feel like they are still involved in a larger community from home.
"Even though you are in your home, you are part of something bigger; you are part of a community, and you can actively participate in that community," she said.
There are two upcoming programs. One is called Shelter in Place by Joey Fauerso and is an ongoing photography project documenting pillow and blanket forts built by families who are quarantined at home worldwide. It is not a live event, but those who would like to submit photos of their at-home "shelters" can send them to [email protected] or through Instagram at @nmsuartmuseum.
"The idea here is to build these forts, and have adventures, and have playtime, and have an excuse to work together as a family and then be part of a collective project," Sage said.
Participants are asked to list the people who built the structure, where they are from and a list of materials. You can see an example of a photograph for Shelter In Place here. Photographs submitted will be posted to Instagram, and posters will be made in the future.
Being held live this Saturday is Let's Crash Together, also by Joey Fauerso. It calls for participants to simultaneously tear down a temporary structure they constructed from items found in their homes as a response to, what the web page described as, the "instability of our current times." You can see a clip posted by UAM demonstrating a similar idea here.
Let's Crash Together will be held via Zoom Saturday, April 11, at 12:30 p.m. with countdown beginning at 1. Participants are asked to RSVP with Marisa Sage at [email protected]. The meeting will be recorded, looped and displayed on UAM's website as well as YouTube, Instagram and Facebook.
There will also be a writing and performing project titled ART practice / MOTHER practice, and a reading of Lenka Clayton's MOTHER'S DAYS. One can also contribute to Patty Chang's List Of Fears, another ongoing project. For a full list of programs, times and their descriptions, see the Alone/Together page.
About the Writer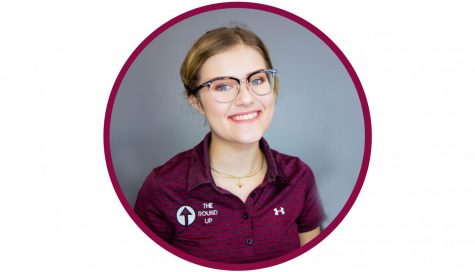 Jensen Stell, Staff Writer
Jensen Stell is a second-year staff writer for The Round Up. She began as a staff writer her freshman year at NMSU. She focuses her reporting on the arts...