Volunteers restore NMSU student veteran housing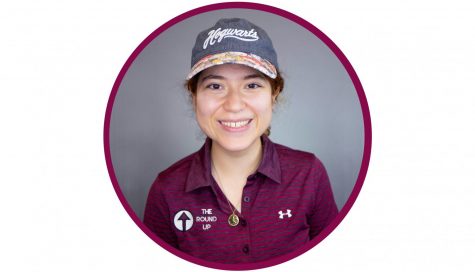 More stories from Lauren Roman
New Mexico State University hosted the Veteran Housing Project to provide adequate living space for student veterans at the Tom Fort Village Nov. 9, after a parent showed concern in the status of the housing.
Evan Conner, president of the Associated Students of New Mexico State University, talked about what ASNMSU accomplished during the project.
"We restored 41 residences in Tom Fort Village," Conner said. "While doing that, we completed light yard work and painted the exteriors of all 41 houses. We also prepared the interiors of five of the houses so they were ready for any prospective NMSU veteran students."
Because of the number of volunteers that arrived, Conner noted that it took much less time to renovate the houses than expected.
"We had approximately 140 participants which was really awesome," Conner said. "We thought we were going to be there until 8 a.m. to 3 p.m., but we were done by 11 a.m. We had to call about 75 volunteers and tell them not to show up, because we had already finished."
The project was inspired by a concerned mother who desired a better living space for her child who had arrived at the university after serving in the military. The mother wrote a letter to the Board of Regents specifying her concern.
"The mother of a veteran student, who will be joining us in the spring semester, came to the university and was concerned with how outdated the houses in Tom Fort Village looked," Conner said. "She thought they needed to look better to honor the service our veterans provide for our country."
With the support of NMSU Chancellor Dan Arvizu, Housing and Residential Life and the NMSU Chief of Staff, the project gained a lot of traction, according to Conner.
"Personally, anything that has to do with veterans I'm really passionate about," Conner said. "And this is something that, once it was proposed, I knew I wanted to do."
The formation of volunteers was treated similarly to Keep State Great. Registration to help was available on the ASNMSU website, where students, faculty, and members of the community were welcome to participate.
"We are expecting 300 people to be volunteering," Conner said. "I was surprised when I put the numbers together at first. Just at how much interest has been generated in a short period of time."
One volunteer, Alexander Warner-Garrett, a senior studying journalism and government, discussed his experience.
"It felt great to give back to the community of student veterans, which, I believe, are an underrepresented community at NMSU," Warner-Garrett said. "I loved getting together with other students and working together with the common goal of improving their houses."
Garrett proceeded to explain the reason for his initial interest in the refurbishment of Tom Fort Village. "I have been involved with housing at NMSU for almost five years, and it felt meaningful to get involved with this project so future residents can get the best experience possible," Garrett said.
Above all, Garrett said he hopes that the service he and his peers performed will encourage more student veterans to visit the NMSU campus and ensure that they have well-maintained facilities for the future.
About the Writer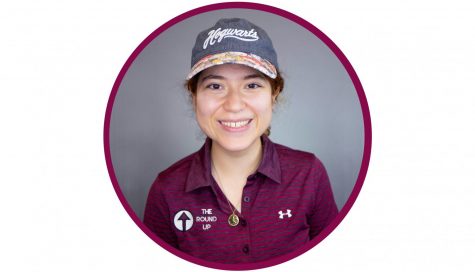 Lauren Roman, Staff Writer


Lauren Roman is a junior double majoring in Animation and Marketing at New Mexico State University. She has been a staff writer for the Round...