Department of Journalism and Media Studies to introduce a social media minor in Fall 2020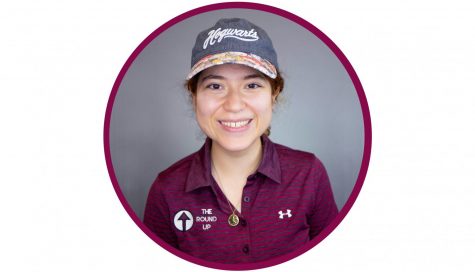 More stories from Lauren Roman
The New Mexico State University Department of Journalism and Media Studies will be creating a new social media minor for students to choose next fall semester.
Hwiman Chung, journalism department head, explained his reasoning behind the formation of the new minor.
"I was in charge of the creation of the minor because social media is a really important medium for all students,"Chung said. "My plan is to have social media management as a common core course for students."
Chung expressed the importance of social media to the branch of media studies.
"Journalism is about writing and reporting fact, but in media studies we do all kinds of media-related communications. We have public relations, statistic communication, and advertising," Chung said. "As such, social media is becoming a really important medium to use. That's why, in this country, universities try to offer more social media courses."
Social media, according to Chung, is a useful medium used in a variety of ways by journalists and media specialists. In journalism, for example, the medium is used to "spread news stories," Chung said.
"But mainly I want to focus on public relations and statistical communications," Chung said. "Social media is really great to reach individual people. That's why the public opinion, political and communications side are using social media as a main tool to promote the distribution of news."
With the presence of social media outreach, there is a wider range of possible communication amongst individuals. Chung noted that today's revolutionary use of the medium can be related to the "arrival of television in the 1950s."
"Situation-wise, it's a little different, but the importance of media is, I think, becoming more important than television," Chung said. "Because this generation does not watch TV. You do everything on social media.
In an article written by The New York Times in 2017 concerning their plans for 2020, seven New York Times journalists expressed their pride in the fact that their newsroom serves as a "subscription-first business." With this responsibility, the Times utilizes social media and media platforms to distribute their articles to subscribers.
With social media becoming an innovative tool for journalists and media specialists, Chung believes that the university would benefit from establishing classes that instruct students in its benefits and uses.
"Once we hire more faculty, we are going to offer social media analytics and social media literacy. With those two classes, we are thinking of making them a 'G' [general education] class down the road. It'll take a while, but I believe we must do that in some sense," Chung said. "That way the university can have more diverse communication 'G' courses, and students have the option to choose from a variety of classes within that category."
According to Chung, the provision of a new social media minor will benefit the journalism and media studies department by "attracting more students and faculty." It will also emphasize the importance of "individualized communication rather than mass communication."
"I believe that this will increase the number of students and that it will generate more interest amongst students in terms of media communications," Chung said.
The Department of Journalism and Media Studies is currently working on rearranging the curriculum, so the social media minor will not be available until the fall semester, according to Chung.
About the Contributors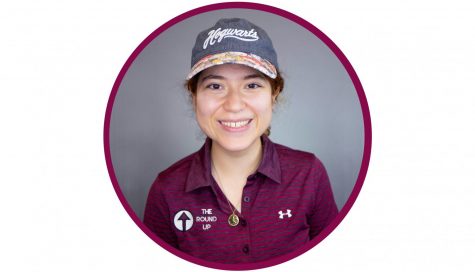 Lauren Roman, Staff Writer


Lauren Roman is a junior double majoring in Animation and Marketing at New Mexico State University. She has been a staff writer for the Round...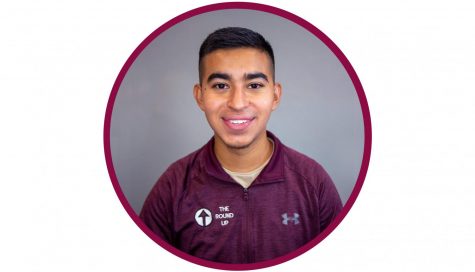 Mitchell Allred, Photographer
Mitchell Allred is attending New Mexico State as a junior, majoring in Criminal Justice to become a General Practice Lawyer, with a minor in philosophy...