Letter to the Editor: NMSU faculty provide feminine hygiene products in Milton Hall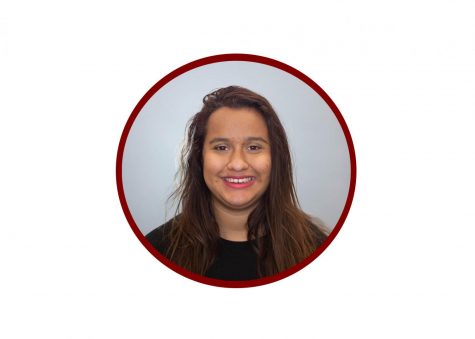 More stories from Selema Graham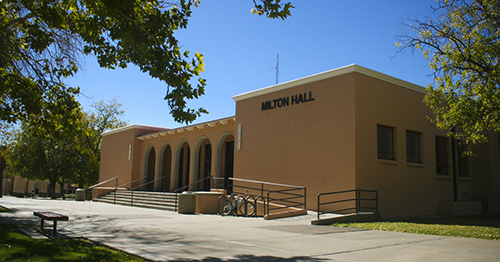 In the U.S. one in five girls have either left school early or missed altogether because they did not have access to period products, according to the Always: Confidence and Puberty Survey. Period poverty is the phenomenon, when women are unable to afford basic period products or must choose between food, pads/tampons or other necessities.
In Milton Hall, in the women's restroom there is a basket of pads and tampons, with a sign that reads: "one in ten women can't afford pads or tampons. If you need a pad or a tampon, please take one." This is based on a statistic from the United Kingdom.
Kerry Forsythe and Beth Apodaca, both instructional consultants who work in Milton Hall are the two women who put the pads, and tampons—and currently, liners, which were donated—in the Milton bathroom. They pay out of their pocket and have been doing so for little more than a year. They said they take turns buying in bulk from Sam's Club, and spend maybe $45 each every couple of months. Forsythe originally had the idea after reading an article about period poverty in the UK, and she knew that sometimes women just forget, or get their period by surprise. Understanding New Mexico is not a rich state, Forsythe realized if one in ten women couldn't afford feminine hygiene products in the UK then just as many New Mexican women probably aren't able to either. "If you can't afford food and you need services, like the food bank that we offer on campus, then you probably can't afford your feminine hygiene products," Forsythe said.
"One of the things the article talked about was that when you can't afford your period it affects your life immensely," she said. Women who can't afford these items every month, or even just once, have to make a choice. "You have to make decisions like wearing a pad or tampon for too long, doing some sort of alternative thing, or you just decide to skip school that day," Forsythe said. Each size of pad or tampon has a time limit to minimize the risk of infection, the regular size pads lasts eight hours and the supers last up to 12 tampons rarely go over eight hours. Less hours are better, even if the pad or tampon is not full. Cheaper alternative methods, such as rags, or toilet paper, are sometimes not safe either and are more likely to stain clothes.
Forsythe and Apodaca have not tried to advertise that they put the pads and tampons out there, nor do they look for praise for doing it. "I know for a fact that people don't know that we do it," Apodaca said, giving an example of how a co-worker didn't know the pads and tampons were out there or who put them there until recently. "It's more of a you-stumble-on-it sort of situation," Forsythe said. They keep the pads and tampons in Forsyth's office, which is in Milton office number 185A, and do accept donations.
The two say it hasn't been much of a burden to either keep the container filled or pay for it since everyone has been very respectful. "No one's ever liked dumped the whole thing into their backpack," Forsythe said." There have been times where if they filled it in the morning, it would be empty by the afternoon, "that's okay. If that's what they need to get them through the weekend or something," she added. They hope it stays this way and hopes that maybe other buildings would adopt idea, but they also understand that people have to care about this project enough to keep up with it, and pay for it, or find a way to fund it. Apodaca said she has seen other bathrooms put lotion by the sink, "I think this is a nicety, but also a necessity." Forsythe said that it seems to mostly be students who use it because anytime school is out they don't have to fill it up as much.
Although buying in bulk does bring the price per pad down, the smallest pack is the lowest amount of dollars. A pack of 18 pads or tampons will generally last between one and two periods for most women.
At Walgreens an Always brand 18-pack of regular size costs $4.29, and the generic/Walgreens brand costs $3.49. At Walmart the Always brand 16-pack of long super size cost $3.24—the 16- and 18-pack are similarly priced—and the 18-pack of regular size generic/Equate brand costs $1.97. At Albertson's the Always brand 18-pack of regular size costs $5.49, and the generic/Signature Care brand costs $3.29.
For tampons, all of these are the Tampax Pearl 18-pack regular size, and the generic version: at Walgreens the Tampax brand costs $5.79, and the generic/Walgreens brand costs $4.79. At Walmart the Tampax brand costs $3.83, and the generic/Equate brand costs $2.48. At Albertson's the Tampax brand costs $4.99 and the generic/Signature Care brand costs $3.99. All this is before the sales tax at 8.313 percent in Las Cruces.
Part of what makes these items unaffordable is the tax they have on them. Many women argue period products should be tax-free because they see them as necessities. Nadia Muñoz, a 19-year-old animation major here at NMSU feels that period products should not be taxed. "It's a necessity. It's not an accessory or anything, it is something people actually need," she said.
Muñoz said she didn't know who put the pads and tampons out, but said she liked that they were out there. "It's almost killing the stigma, that girls need to hide is, and be ashamed of it when it's a natural process all women go through," Muñoz said.
About the Writer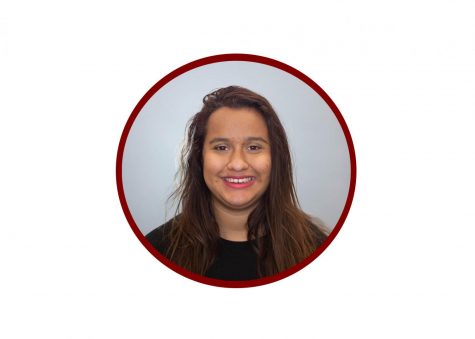 Selema Graham, Staff Writer
Selema Graham is a third-year Journalism and Mass Communication major. Her focus is on news writing and photojournalism. She is starting her first year...