Trump speaks of immigration, jobs during his third State of the Union Address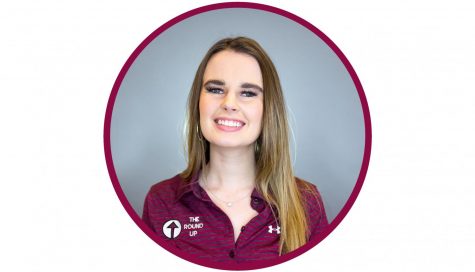 More stories from Ashleigh Black
President Trump delivered his third State of the Union Address on Tuesday, Feb. 4, in the House Chamber on Capitol Hill, in which he was impeached just seven weeks earlier as previously done by President Clinton in 1999. Trump spoke on several contentious topics throughout the night.
A room full of anticipation as well as members of Congress, House Speaker Nancy Pelosi and invited guests received the speech with a wide range of standing ovations and cold booing.
After a rejected handshake, Pelosi introduced the president as "Member of Congress, the President of the United States." A distinct change from the historic tradition of the Speaker of the House introducing the president as follows: "Members of Congress, I have the high privilege and distinct honor of presenting to you the President of the United States."
Trump began his speech, "We meet tonight at a moment of unlimited potential. As we begin a new Congress, I stand here ready to work with you to achieve historic breakthroughs for all Americans."
President Trump spoke on many political controversies including immigration, job growth, trade agreements and medical care.
"In just three short years we have shattered the mentality of American decline," Trump remarked in his intro to American economics. "Our country is vibrant and our economy is thriving like never before."
Vice President Mike Pence and Pelosi sat behind Trump throughout the speech, representing their perspective parties through lively facial expressions.
With each topic, Trump introduced a special guest to help represent his subjects and viewpoints.
On the topic of his new addition to the Armed Forces, the United States Space Force, Trump introduced 13-year-old Iain Lanphier and his great-grandfather Charles McGee, one of the last surviving members of the Tuskegee Airmen. Trump signed a bill promoting McGee to a brigadier general just weeks before.
Also in the audience was Janiyah Davis and her mother, Stephanie, who Trump gifted the Opportunity Scholarship for her to attend the school of her choice. Trump disclosed his opinions of the American school system saying, "for too long, countless American children have been trapped in failing government schools."
Trump also announced First Lady Melania Trump's "Be Best" initiative to promote safe, drug-free, healthy lives for the future generations.
As health concern flowed into the speech, Trump accused 132 lawmakers of endorsing a socialist health care system.
"If forcing American taxpayers to provide unlimited free health care to illegal aliens sounds fair to you, then stand with the radical left," Trump said. "But if you believe that we should defend American patients and American seniors, then stand with me and pass legislation to prohibit free government health care for illegal aliens."
Addressing serious illnesses, Trump introduced conservative political commentator Rush Limbaugh who was recently diagnosed with stage four advanced cancer. To the surprise of many, Trump awarded Limbaugh with the Presidential Medal of Freedom. With eyes full of tears, Limbaugh received the medal as bestowed upon him by Melania Trump.
With an inevitable transition to the southern border wall, Trump announced that by early next year, substantially more than 500 miles will be completed.
Trump introduced Jody Jones, whose brother was killed in an incident with an illegal immigrant. In which case, Trump pleaded to Congress to pass the Justice for Victims of Sanctuary Cities Act. The act proposes that victims and families could sue sanctuary cities and states as a result of these "deadly practices," Trump said.
A particularly notable guest appearance was Sgt. First Class Townsend Williams, who surprised his family in the audience. Trump finished his speech with an ode to American heroes and legends, and a promise for America's future.
"Our brightest discoveries are not yet known. Our most thrilling stories are not yet told. Our grandest journeys are not yet made," Trump said.
The State of the Union ended with Pelosi making a highly controversial move of ripping up the presidents' speech, which he handed to both Pence and Pelosi at the beginning of the night.
About the Writer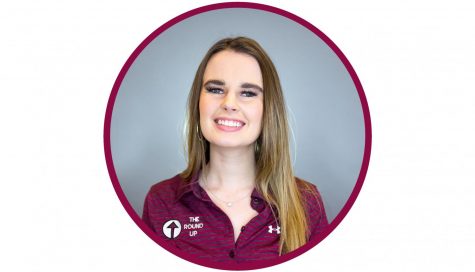 Ashleigh Black, Staff Writer
Ashleigh Black is a junior at NMSU after recently transferring down from the University of Alaska Anchorage. She is pursuing a degree in Journalism with...