Round Up Lifestyle: Album Review: Circles by Mac Miller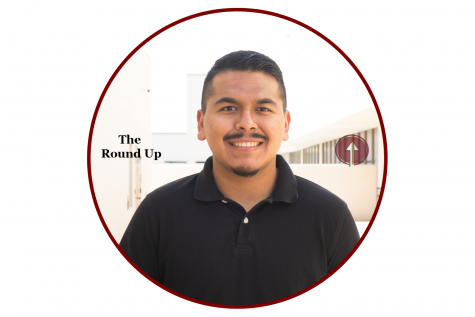 More stories from Luis Rios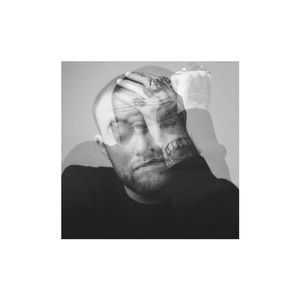 In his latest posthumous album Circles, Mac Miller reflects on his life, behavior and feelings while leaving the listener with a somber yet reassuring message.
Malcolm James McCormick, professionally known as Mac Miller, was an American rapper and record producer. Starting his rap career at the age of 15 first under the name of Easy Mac in 2007, he was able to gain attention for his KIDS mixtape which released in 2010. He signed a recording contract with Rostrum Records and later in 2011 released his debut project Blue Slide Park. In 2018, Miller released Swimming and it debuted number three on the Billboard 200. Sadly, Miller died from a suspected drug overdose at the age of 26 years old. Now at his sixth studio album, Circles was an album Mac Miller was working on before his passing. Production was completed by Jon Brion.
As a posthumous release, Circles could have had the most likely outcome of it being an unfinished and uninspired project, but whether it be the direction of album Mac intended to take for the album or Jon Brion's production, Circles sounds complete, cohesive and one of the best albums Mac Miller has created. The atmosphere of the album can be described as somber yet peaceful and blunt yet comforting. In context of his death, the album's subject matter can be even heavier emotionally and even more surreal for the listener. Circles feels like Mac is speaking prophetically, as if he's speaking after his death and has already made peace with what transpired. He mostly explains to others that his faults that led him to where he currently is or was are only his to blame, but that's ok. Mac also speaks on topics such as existentialism, self-reflection and mental health.
The project begins on the title track, 'Circles.' A quiet and relaxing guitar song, only when Mac begins on the track that you realize that he really is gone. Mac speaks on feeling directionless from an unescapable cycle of his own actions and behaviors. He understands that those around him can be filled with empathy but reassures them that it's his issues to deal with and he is still content with that. This track really sets the tone for the rest of the album because it feels like Mac is doing a lot of self-reflection.
On the songs like 'Good News' and 'Everybody', these tracks are just an example that Mac Miller is at his most blunt on the project. In 'Good News', Mac talks about his issues on forced positivity through a more melancholic beat quietly filled with acoustic, bass and electric guitars. The gripes he has with having to lie to people that he's doing fine when he truly wasn't. At the same time with those people not wanting to hear his negative thoughts and emotions. 'Everybody' is an inspired cover of Arthur Lee's 'Everybody's Gotta Love' from 1972. The track itself leans more into an existential theme with a cheerier drum pace and a piano playing somberly in the background. Mac states the reason why everyone wishes they can live more positively since life is short. He understands that while we live, there will be that point in time where it can be over without notice.
On the final track 'Once a Day', while this track is an older unreleased song, feels like a proper send off for Mac Miller. He sings either about or to himself through a peaceful electronic type of production with little sounds of bells in the background. He sings about sleeping and waking up to his inner voice. Mac does more self-reflection, thinking about his substance abuse, depression and keeping his emotions bottled up led him to be filled with more regret. When in reality, he only wishes to feel fine with himself.
Circles is quiet, somber, on occasion admittedly depressing yet at the same time reassuring and peaceful. Mac Miller seems as though he truly is speaking from beyond and telling his family, friends and fans that he is fine where he is. Whether he would have known of the events that would fall upon him or not, he understands that's how life is and happy none the less, because he isn't hiding from himself anymore.
Rest In Peace Mac Miller.
Favorite Tracks: Circles, Blue World, Good News, Everybody, Woods, Hand Me Downs, Hands and Once a Day.
View Comments (2)
About the Contributor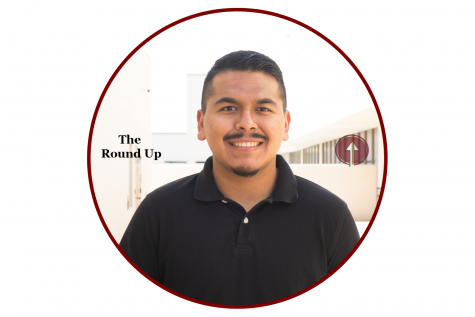 Luis Rios, Lifestyle Writer
Luis Rios is a senior entering his fourth year at The Round Up and his second year as Political Writer. As he works towards completing his major in Journalism...