Coronavirus risk in New Mexico, U.S. reported low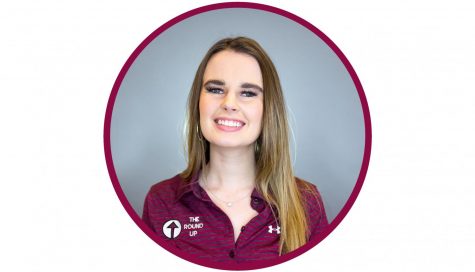 More stories from Ashleigh Black
Coronavirus broke out in December of 2019 in Wuhan, China. By January, scientists isolated the virus as novel coronavirus, what is currently being called 2019-nCoV and takes the official name COVID-19 (coronavirus disease 2019).
New Mexico State University's Carol MacDonald, RN, BSN, MBA, said that according to the Center for Disease Control, the risk in New Mexico is low, and the risk in the U.S. is low.
"If someone comes in with symptoms and they have traveled back from Wuhan, or Dubai, or they've been in close contact with a confirmed case, then those would be suspected cases and which the Department of Health would step in," MacDonald said in reference to NMSU's procedures with the virus.
Preventative measures can be taken by NMSU students, including frequent hand washing, lack of contact with public surfaces, sneezing into a tissue and avoiding other's air spaces, and other measures you'd take to avoid the flu.
As of Jan. 11, the death toll in China has surpassed 1,100 according to The New York Times, as confirmed cases soar to over 44,500.
The origin of the virus remains unclear, while early cases seemed to have correlation with live animal and seafood market in china which indicated an animal to person spread. However, a large number of patients later had no contact with the animal market, which suggests a person to person spread.
According to the World Health Organization, the Coronavirus is actually a large family of viruses that range wildly from cold like symptoms to Severe Acute Respiratory Syndrome (SARS-CoV), Middle East Respiratory Syndrome (MERS-CoV) and a new strain known as Novel Coronavirus (nCoV).
The CDC is closely monitoring the situation. It is believed that the virus is not currently spreading in the United States, however the virus has been detected in the U.S. from travelers from Wuhan China.
The U.S. has taken steps in response to the new updates of the virus, including enhanced entry screenings at major airports where most Wuhan travelers arrive, according to President Donald Trump on Jan. 31.
According to CNN, there are over 520 cases confirmed in 25 countries. The U.S. has at least 13 confirmed cases in California, Arizona, Massachusetts, Wisconsin and Washington. 5000 people remain quarantined on cruise ships, including Diamond Princess Cruise ship which has 24 infected Americans currently posted in Japan.
Thailand, the Philippines, and Taiwan have denied entry to Westerdam Cruise ship even with no confirmed cases.
MacDonald said the new virus is accompanied by many unanswered questions.
"At this stage it's pretty early, because the CDC and all the researchers are still trying to figure it out, so I don't think we know all of the answers people are asking. So were just going along like they are, reading those news articles and waiting for alerts to come out," MacDonald said.
About the Writer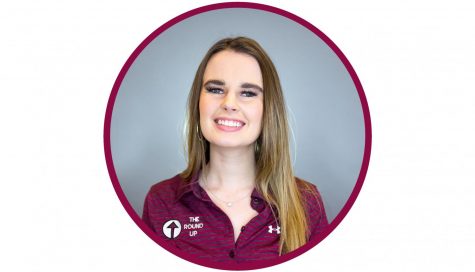 Ashleigh Black, Staff Writer
Ashleigh Black is a junior at NMSU after recently transferring down from the University of Alaska Anchorage. She is pursuing a degree in Journalism with...