NMSU's spring 2020 commencement to be held virtually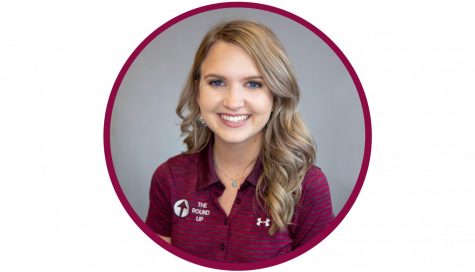 More stories from Ch'ree Essary
The commencement of 1,981 students set to graduate this spring will be held virtually according to New Mexico State University administration during a virtual townhall Thursday, March 26.
Commencement will be held virtually as an act of caution due to the COVID-19 pandemic. An in-person commencement could possibly take place in December, according to administration.
"We are actually going to have commencement, but we're going to have a virtual commencement," NMSU President John Floros said. "We will also allow students that have registered to graduate in May — if they want to in addition to the virtual commencement — to come back on campus and graduate with the December class this year, if we're able to put that together in December."
According to NMSU Vice President of Marketing and Communications Justin Bannister, 1,981 students are on track to graduate this spring. Of those, 1,569 have RSVP'd to attend the spring commencement ceremonies.
Vice President for Student Success Renay Scott said the commencement committee, who made the recommendation to switch to a virtual commencement, is working on the details of the Spring 2020 commencement through a third-party vendor.
"What I understand, is this week there will be a website for students to be able to interact with to submit pictures of themselves, the pronunciation of their names so that we make sure we get those correct, and we'll be taping a variety of the ceremonies and as a result, putting together an edited virtual commencement which will launch at a certain time on a certain website for our spring graduates to log into and participate either live or it will be archived and they can join later," Scott said.
Scott said every graduate's name will be called similar to a traditional ceremony.
"In a virtual commencement, we will call [the graduate's] name and a picture of that student will show up with their name that lists the degree they earned and any particular academic accolades that they earned, such as Crimson Scholar or any types of awards they earned will show up at the same time we call their name," Scott said.
Shelby Fletcher a senior at NMSU planning to graduate with her Bachelor of Business Administration in marketing said she understands this is an "unprecedented time," but feels the virtual ceremony won't hold as much nostalgic value.
"Virtual doesn't feel the same as the ceremony where all of our friends and family get to cheer for us and we get to celebrate with parties or dinners afterward because we can't really do those things during this time," Fletcher said.
More information on commencement will be reported as it becomes available.
About the Writer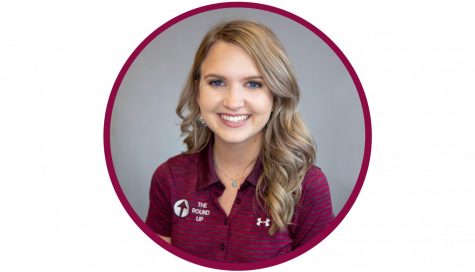 Ch'ree Essary, Managing Editor
Ch'Ree Essary, entering her third year at The Round Up, currently serves as the publication's Managing Editor. The Eastern New Mexico native is a senior...