NMSU offers vending machines stocked with personal protective supplies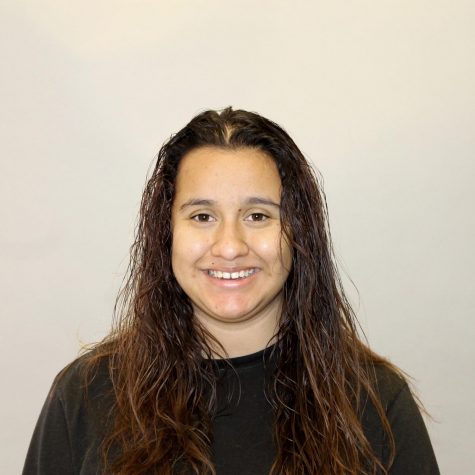 More stories from Selema Graham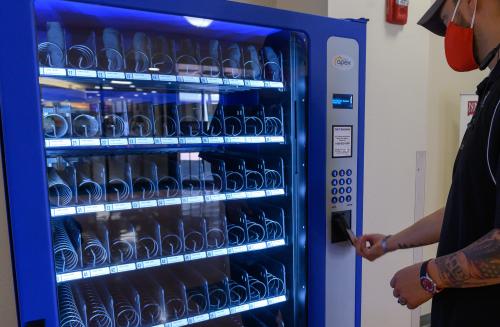 New Mexico State University installed nine vending machines with personal protective supplies on campus on Aug. 18 to help students, faculty and staff prevent the spread of and protect themselves from COVID-19 transmission.
One type of machine available is a coil machine stocked with masks while the other type is a locker machine with bulk supplies.
Director and Chief Procurement Officer of Procurement Services Javier Cordero mentioned what supplies are available through the machines.
"Currently we have disinfectant spray, disinfectant wipes, hand sanitizers, nitrile gloves, safety glasses, disposable masks and safety face shields in the locker machines," Cordero said.
Of the nine vending machines across campus, two are in Corbett Center Student Union, near Taos Restaurant, with free masks for students to vend.
Cordero said the university decided to offer these supplies to follow COVID-19 safety guidelines recommended by the State of New Mexico.
"They really interact with our public health recommendations to have protective equipment and supplies to ensure the safety of our students and staff while on campus," said Cordero.
The other seven are strategically placed in the academic areas of campus to make it most convenient for faculty and staff to access.
Cordero said the university hopes to keep the machines consistently stocked.
"The idea is to have a location of stocked items and they can access them whenever they need them, 24 hours a day seven days a week," Cordero said.
Procurement Services is working on a benchmark for how often they will need to order supplies, according to Cordero.
"There has been a high number of usage for the supplies," Cordero said. "But because it is unclear how long items like this will be needed it is important to know how to keep the machines stocked."
NMSU plans to keep the machines stocked with personal protective supplies until the end of spring 2021. The university will assess the need for keeping the machines stocked for next school year when spring arrives.
Amanda Blair, assistant director of NMSU Health and Wellness and instructor of a UNIV 150 course, described the use of the machines to be popular.
"I had to go to two machines to find what I was looking for as one machine was out of stock when I went. I'd imagine this was the case because it was later in the afternoon," Blair said.
Blair, who has used the machines twice to get wipes, disposable masks and disinfectant spray, said she thinks the locker machines are easy for faculty and staff to use.
"Swiping your NMSU ID was an easy way to gain access into the machines. This process really protects who is allowed in for supplies," Blair said.
Blair said she thinks the vending machines are a great way to keep everyone on campus safe.
"I will continue to use them as I run low on supplies to continue to eliminate COVID in our environment," Blair said.
About the Writer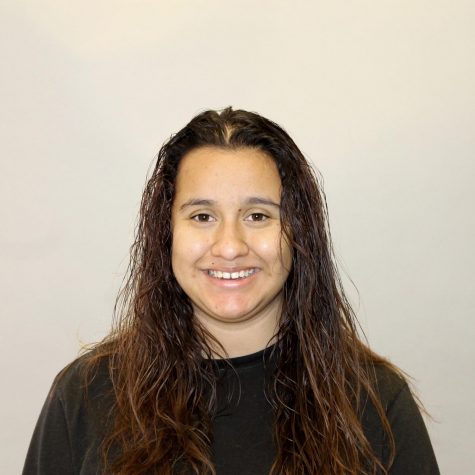 Selema Graham, Staff Writer
Selema Graham is a third-year Journalism and Mass Communication major. Her focus is on news writing and photojournalism. She is starting her first year...