ASNMSU encourages students to vote at third annual registration event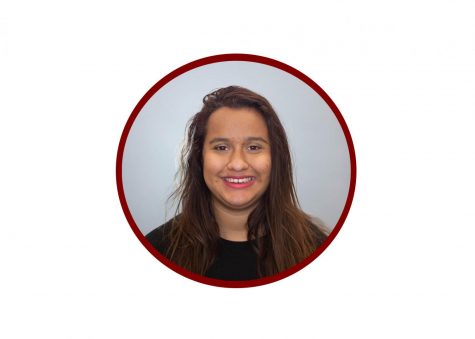 More stories from Selema Graham
The Associated Students of New Mexico State University helped students at NMSU register to vote as a part of National Voter Registration Day on Sept. 22 for the third year in a row.
To reach students, ASNMSU tabled at three different campus locations including Corbett Center Student Union, Business Complex and Gerald Thomas Hall.
ASNMSU Director of Governmental Affairs Gabriel Ronquillo said that younger generations should have a voice in elections and that some don't know how to register to vote.
"It's more important that we go and actually get them to register," Ronquillo said. "It's all tough but the end of the day, you still need to be registered to go vote."
According to Ronquillo, NMSU students can also make an appointment to visit the ASNMSU office and get assistance in registering to vote.
"Obviously, right now with COVID regulations they're not allowed to go in the office but if they want to make an appointment, they're more than welcome to," Ronquillo said.
Nevaeh Fierro, assistant director or Governmental Affairs, recalled a conversation with Doña Ana County Chief Deputy Clerk Lindsey Bachman in which they discussed the impact of young people voting in the 2o20 General Election.
"We talked with the [Doña Ana] county clerk and she talked about how there was a statement made that young people were going to be the ones who carried the election," Fierro said.
Fierro said that registering online may be confusing for NMSU students whose permanent residence is not in Doña Ana County.
"I honestly think it's harder to register online especially if you don't have somebody there with you," Fierro said.
Riley Howlett, a junior majoring in communication disorders, said ASNMSU helped her register last year on National Voter Registration Day outside of CCSU.
"They were right outside [of] Corbett and it was just super convenient. I thought it was great especially for new voters because no one ever knows where to register," Howlett said.
Howlett said that gaining the right to vote becomes a responsibility for young adults.
"Who we vote into any office directly impacts us as young adults," Howlett said. "[Voting] kind of means you're really an adult, and you're held to the standards of an adult."
Howlett said she also thinks some young people don't vote to avoid responsibility.
"We are at an age where we have an actual voice in who represents us, and who leads our country,' Howlett said.
Registering to vote in New Mexico requires information such as your legal name, address, the last four digits of your Social Security number and pollical party affiliation.
New Mexico offers voter registration online, by mail and in person. The online process to register is simple, Ronquillo said.
"It's a quick five minute process, basically," Ronquillo said.
About the Contributor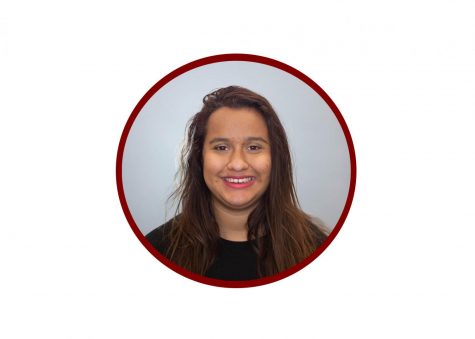 Selema Graham, Staff Writer
Selema Graham is a third-year Journalism and Mass Communication major. Her focus is on news writing and photojournalism. She is starting her first year...