NMSU Corbett Center serves as one of eight voting sites in Doña Ana County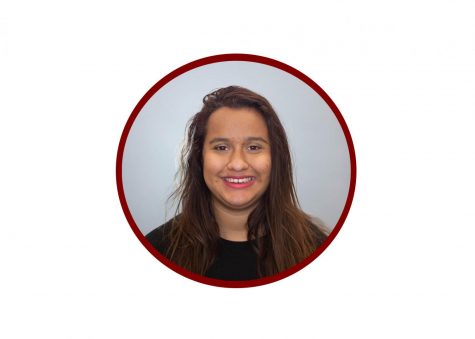 More stories from Selema Graham
On Oct. 17, the Corbett Center Student Union at New Mexico State University along with six additional voting centers in Doña Ana County opened its doors for early voting for the 2020 General Election. Prior to Oct. 17, the only available voting site within the county was the Doña Ana County Government Center.
Doña Ana County Election Clerk Maria Armijo said the voting site at NMSU has attracted voters from across the county.
"We've had quite a number [of voters] from other precincts coming over here, and I'm sure it'll be the same at all the other places–whatever is closest or most convenient for them," Armoji said.
Voters registered in Doña Ana County may vote early until Oct. 31 or on Election Day, Nov. 3, at the Aggie Lounge inside of CCSU or at any of the other seven voting sites.
A tent was available outside of CCSU on Oct. 17 for voters to drop off absentee ballots. The deadline to request an absentee ballot was Oct. 20 at 5 p.m. and absentee ballots must be received by one's country clerk's office by Election Day, which is Nov. 3, by 7 p.m.
This year, poll workers are handing voters popsicle sticks to sign their signatures with to reduce any viral transmission as the coronavirus pandemic is ongoing, according to Election Clerk Jill Green.
"On the keypad where they verify [the voter's] information to see if they're voting information is right, instead of using the stylus, they are using popsicle sticks," Green said.
Additional precautions to reduce viral transmission, Green said, includes requiring masks, frequent sanitization of items and placing plexiglass barriers between the workers and the public.
"The black pens that they use to mark the ballots there is a lady that sanitizes them between use," Green said.
Armijo said she feels voting is important because of the people who fought for voters' rights across different populations.
"Us being women, we've only been allowed to vote for a hundred years–It took our ancestors, all those people that worked so hard for us, to have that fight to be able to vote. So, we should exercise our vote," Armijo said.
Agreeing with her, Green said she feels voting is important because it is how the Founding Fathers set up the country.
"Otherwise you're just headed down the road toward a monarchy, an autocracy or a dictatorship–and voting helps us avoid that kind of stuff," said Green.
Green said it is likely that NMSU will be a voting site in future elections as well.
"I imagine that this site will be open then when we elect the governor, and all the things that come due on the off years," said Green.
Green also said she feels that if someone doesn't vote then they should not "gripe" about who leads the country and that if someone votes for a candidate who does not win, the person still did what they could.
About the Contributor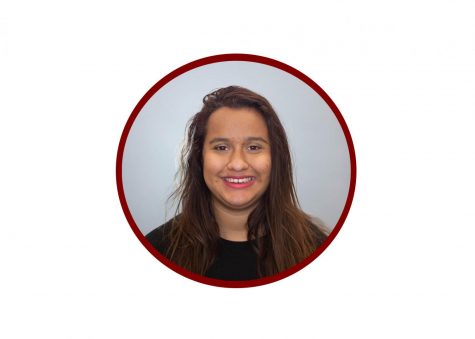 Selema Graham, Staff Writer
Selema Graham is a third-year Journalism and Mass Communication major. Her focus is on news writing and photojournalism. She is starting her first year...