NMSU introduces new delivery service: Meet the Kiwibots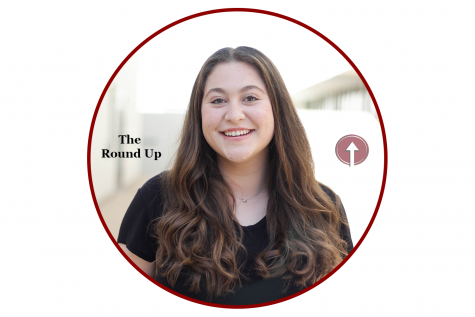 More stories from Hannah Zamora
Kiwibot food delivery services, in partnership with the Sodexo Bite Universities app, have made their way to New Mexico State University. Though currently not fully operational, Kiwibots are still available for orders and can be seen all over campus. An official launch date is still yet to be coordinated with NMSU.
NMSU Dining Director of Marketing Candice Nanco explained that Kiwibots can be found on many different college campuses, with NMSU being the first to launch with service of all Sodexo managed locations.
Customers order and pay via the Sodexo Bite Universities app from one of the Sodexo restaurants on campus. Once the order is fulfilled, the Kiwibot picks up the food, giving customers an update that the order is on its way. Customers can choose to pick up their food from a variety of locations, known as Kiwibot stops, across the NMSU campus, Nanco shared.
Restaurants available for Kiwibot delivery include Aggies Grill, Einstein's and The Canteen in Corbett, Pete's Patio, Gila Grill in Corbett, Wild Blue Sushi and Simply to Go. There are hopes to include more dining locations moving forward, Nanco said.
Kiwibot Software Lead David Velasquez explained that Kiwibot is a Colombian food delivery company that launched in 2017 at UC Berkeley. Kiwibot aims to make delivery more accessible and sustainable for customers.
"We are aware that in the U.S. delivery can be a commodity," Velasquez said. "So, we offer a cheaper service, with better quality, that is accessible for any kind of area, no matter what."
According to Velasquez, Kiwibots are semi-autonomous vehicles and operate via coordinates sent to pick up and drop off an order, with safety precautions, such as sensors, still in place to protect the Kiwibots, students and staff.
"It's like driving a Tesla. You can put the autopilot on, but you still need to have the hands on the wheel. So, we have people remotely, not in America right now, watching all the bots, and they are able to take actions on them whenever is needed," Velasquez explained.
There are currently 21 Kiwibots at NMSU with plans to expand this number to 30 by the end of the year. The Kiwibots operating on campus are all different generations of bots, but by next year, Velasquez explained, they expect to replace the fleet with the newest generation.
NMSU senior Lilly Tellez explained that she first saw the Kiwibots driving around campus when she arrived at the beginning of August for marching band camp.
"Honestly, the technology is getting better every year and it's good that especially with COVID still coming around. It's really helpful for those in quarantine that could come get their food," Tellez said.
The KiwiCorner, located next to Corbett Center Student Union, is operating as the Kiwibot headquarters and is available for curious students and staff to come in and ask questions, Velasquez shared.
Velasquez explained that he wants to encourage student use and give feedback on Kiwibot services, though they have not officially launched.
"We're going to be giving free delivery for the next couple of weeks because we want students to launch in it, and for the first week of launching, we'll provide that service for free as well, because we want students to try it," Velasquez explained.
Leave a Comment
About the Writer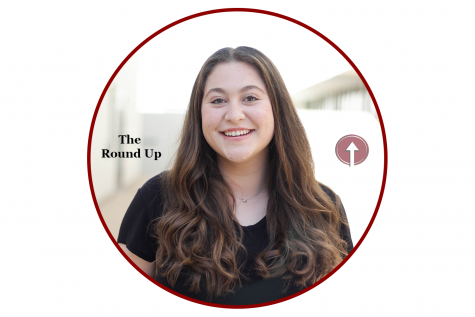 Hannah Zamora, Staff Writer
Hannah Zamora is a sophomore entering her second year at The Round Up as a Staff Writer. She is pursuing a major in Communication Disorders and plans...