President town hall meeting updates on vaccination policy procedures and mental health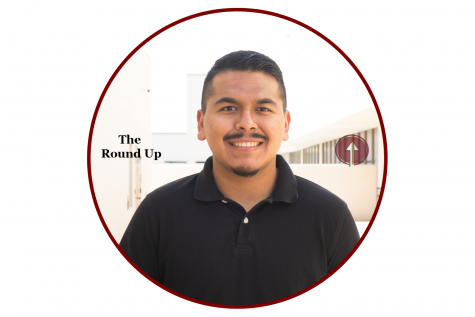 More stories from Luis Rios
New Mexico State University President John Floros hosted the second town hall session of the semester on Sept. 14 to discuss COVID-19 vaccination and testing protocols as well as mental health on campus.  
The university announced on August that all NMSU students and employees must be fully vaccinated by Sept. 30 or test weekly for COVID-19. It was elaborated in the town hall that the process will go through the new VaxTrax portal.  
"Putting it simply, you're going to take a picture of your vaccination card and then upload it [to VaxTrax]," Chief COVID-19 Officer Ruth Johnston said.  
COVID-19 Project Manager Jon Webster explained that if someone wanted to upload their vaccination cards, they would need to be "on campus or on a virtual private network (VPN) if they're off campus." To log in, the individual is required to use their "NMSU credentials".  
There is also the VaxTrax Reporting System Guide for people wanting to better understand how the process will be carried. For those that lost or just don't have their cards, Webster recommended them to Vaxview NM website for their vaccine records.  
"Any records that show you have received your COVID-19 vaccination is acceptable," Webster said.  
Submitting the weekly COVID-19 testing results will also begin on Sept. 30. According to Webster, the tests must be state mandated and done by "an approved testing facility" where they use either antigen or polymerase chain reaction (PCR) testing.  
The session then turned to talk about mental health for NMSU employees and students. Vice President of Human Resource Services Gena Jones discussed how employees have expressed their stress about returning to campus after almost two years of online instruction. She said they are seeing instances of employees showing "erratic behavior" as a sign of their distress or other employees that are handling more than the normal workload, thus causing more stress.   
"It's okay to say [you're] not okay. It's okay to ask questions as to what's expected of [yourself] and get clarification. Don't just try to push through it," Jones said.  
There are also avenues of counseling services provided to NMSU employees via the Employee Assistance Program (EAP). 
Director of Student Counseling Dr. Jeff Harris spoke on the student's side of stress and how a faculty member should deal with that.   
"It's good to communicate your concern, and share your observations, it's good to ask open ended questions like how's this been impacting you. It's good to listen attentively and to offer personal support," Harris said.  
He also explained that a faculty member should recognize their limitations of what they can ask a student. Harris said it should be the instructor's duty to know what resources a student can use to discuss and handle their issues on mental health through the Aggie Health and Wellness Center or with the newly created YOU at NMSU portal that allows students to view other resources of stress. 
"Let me thank all of you for the hard work that you're doing not only about COVID-19, but for everything our teaching, education, for our students, for research, for outreach, for making this place a better place for all of us and for the future generations," Floros said.  
The next Presidential Town Hall session is set Oct. 12.  
Leave a Comment
About the Writer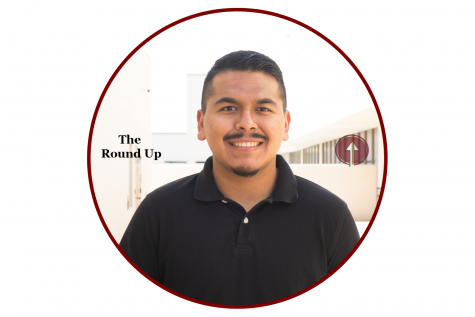 Luis Rios, Lifestyle Writer
Luis Rios is a senior entering his fourth year at The Round Up and his second year as Political Writer. As he works towards completing his major in Journalism...