Fall Starbucks Drink Guide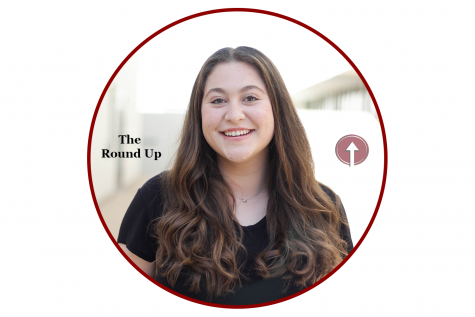 More stories from Hannah Zamora
With the release of the classic fall Starbucks drinks on Aug. 24, fall came early this year. Although fall officially begins on Sept. 22, and we are currently still experiencing 90-degree Fahrenheit weather in Las Cruces, I was first in line to make sure I got my Pumpkin Spice fix bright and early.  
Pumpkin spice can be a very dividing fall-flavor, hated and adored by the coffee community. I personally love pumpkin spice flavoring and I think Starbucks makes an excellent line-up of seasonal drinks. This year, Starbucks released three fall beverages, including the fan-favorite Pumpkin Spice Latte and Pumpkin Cream Cold Brew, as well as the new Apple Crisp Macchiato.  
Pumpkin Spice Latte 
First introduced in 2003, the PSL has made its annual return to stores for the past 18 years. As described by Starbucks, the Pumpkin Spice Latte is a "signature espresso and steamed milk with the celebrated flavor combination of pumpkin, cinnamon, nutmeg and clove."  
Whether you enjoy this beverage hot or iced, the PSL can do absolutely no wrong in my eyes. I have never found myself disappointed with this drink. The spices in this drink are pronounced, but don't overpower the coffee flavor in the latte. The PSL is sweet and milky like a regular latte, but elevated with the pumpkin-y flavors of fall. It tastes warm and cozy and really just gives me the fall spirit. This is a 10/10 in my books.   
Pumpkin Cream Cold Brew 
Added to the fall line-up in 2019, the Pumpkin Cream Cold Brew has made its third appearance to Starbuck's menus. As described by Starbucks this drink is a "Starbucks cold brew sweetened with vanilla syrup and topped with a pumpkin cream cold foam and a dusting of pumpkin spice topping."  
This drink is not as hyped up as the PSL, but I think it deserves the same amount of love and attention. This drink is perfect for people who enjoy just a hint of pumpkin to their autumn beverages. The pumpkin flavor is not as powerful as the PSL flavoring, which is enjoyable whenever you might feel the need for a caffeine pick-me-up. The creamy sweet foam and pumpkin spice topping on this drink meld together with the cold brew amazingly, which makes the delicious experience that much more enjoyable. If you haven't tried the Pumpkin Cream Cold Brew already, give it a try! 
*The pumpkin cream cold foam topping on this drink is delicious! If you enjoy cold foam, I recommend asking your barista to top any beverage with a pumpkin cream cold foam for that extra pumpkin flavor. 
Apple Crisp Macchiato  
Making its first appearance on menus, the Apple Crisp Macchiato is described by Starbucks as "layered flavors of apple and brown sugar meld like the filling of a gooey apple pie in harmony with espresso, milk, ice and a caramelized-spiced apple drizzle—a nostalgic autumn pick-me-up."  
I'm not going to lie, I did not enjoy this drink. I tried the iced version of the Apple Crisp Macchiato, and the first few sips were not good because the coffee, milk, and syrup did not blend together at all. Eventually, I mixed the drink together myself with a spoon and it was much better, so if you try this drink, I recommend giving it a good stir to combine all the flavors together.  
I'm also personally not a huge fan of the artificial apple flavoring either, so if you don't enjoy apple flavoring, I do not recommend this drink for you. However, for fans of the Caramel-Apple Halloween Pops, you should give this drink a try, it tasted exactly like them. Although I would 100% not get this again, I can appreciate that Starbucks is trying to branch out of the pumpkin spice world. 
View Comments (1)
About the Contributor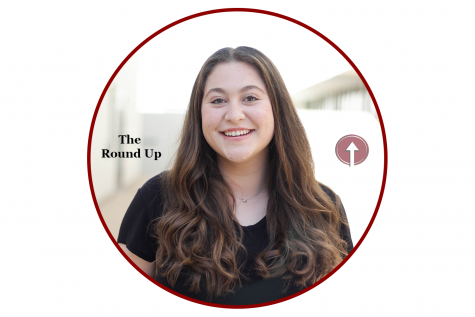 Hannah Zamora, Staff Writer
Hannah Zamora is a sophomore entering her second year at The Round Up as a Staff Writer. She is pursuing a major in Communication Disorders and plans...